GEAR TESTS: SONY A7 IV Underwater Camera Review


Test Footage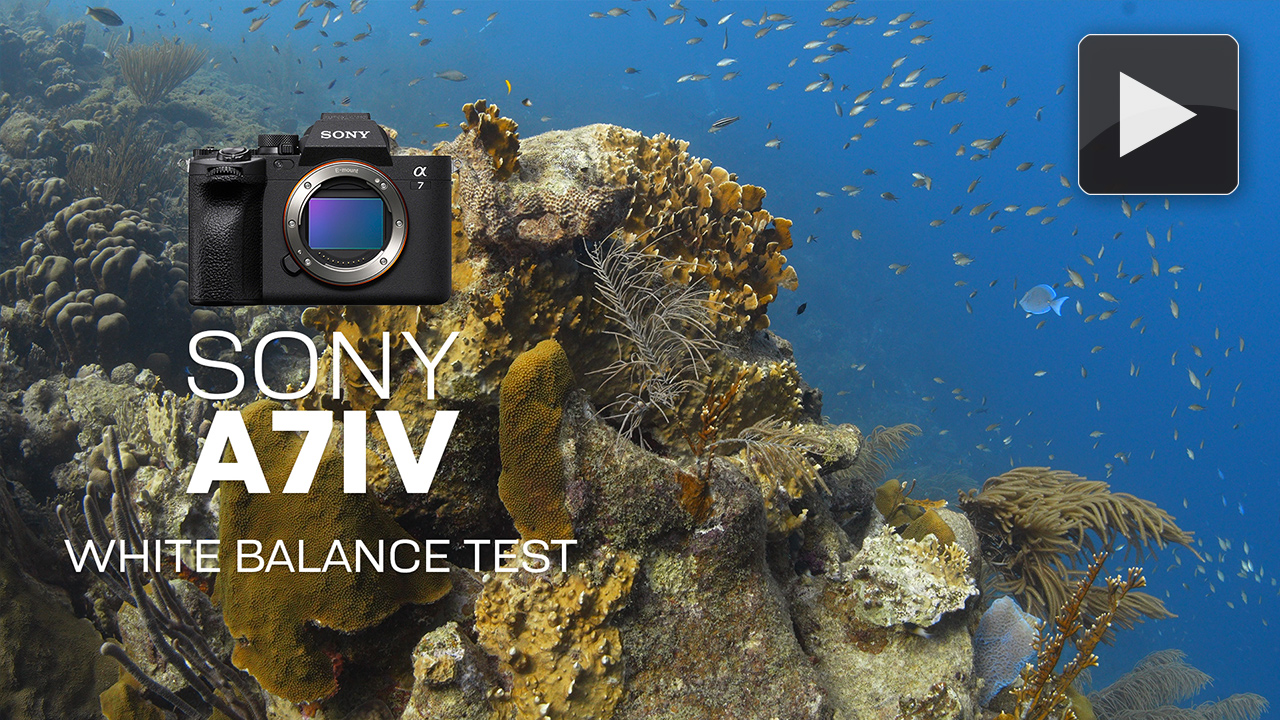 Hergen Spalink
Nauticam Ambassador




TODD WINNER
Nauticam Ambassador




The Sony A7IV is perfectly placed to provide a powerful hybrid shooting system at an affordable price point. As with the A7S III and A1, the A7 IV can be paired with the WWL-1B making it a compact yet powerful wide angle shooter. The A7 IV can capture 4K at 30fps retaining the full frame of view of the camera or 60p with an APS-C crop. The A7 IV shares the white balance capabilities of the A7S III and the A1 giving underwater footage excellent color. We paired the A7IV with the EMWL-1 several times and were impressed by the cameras fast and accurate autofocus and excellent image quality.


Jim Decker
CEO: Backscatter Underwater Video & Photo





I dubbed the Sony a7IV the "poor man's A1". This was my first time shooting this camera and after spending quite a bit of time on the Sony a1, I have a really good baseline to compare it against. Amazingly the shooting experience is really close to an a1. The focus is right up there with a1 and had no problem tracking subjects even in the most difficult situation of macro with a diopter. Image quality is good, but isn't going to be a match for the Sony a1. Detail is there, the A1 is much more detailed. That being said, it's not that the Sony A7 IV is bad, the a1 is just crazy good.
You can save quite a bit by going with a a7IV over the a1, but just be aware of what you are giving up and if you are willing to make that trade. You get faster sync speed with the a1 at 1/400 vs. 1/250 of the a7IV. Video on the a7IV is only at 4K60p and is at a 1.5 crop compared to the 8K30p and 4K120 of the a1 at full sensor width. There is a noticeable but slight shutter delay compared to the a1.
There are a few things that are either the same or similar to a1. The custom white balance looks the same as a1 and a7SIII. Which is to say it is excellent and will produce really good looking wide angle video. The focus is performing at a really good level for what we do as underwater shooters.
While there are some sacrifices to be had, the camera comes in at way less than half price of the Sony a1. And this camera is no slouch. It will outperform a lot of the other cameras in this price range, and some just a little bit higher. It's up to you to decide if those trade offs are worth it or if you need to eat spaghetti and ramen for the next 6 months to spring for the a1.


READ MORE GEAR TESTS: