GEAR TESTS: Panasonic Lumix GH6 Mirrorless Underwater Camera Review


Test Footage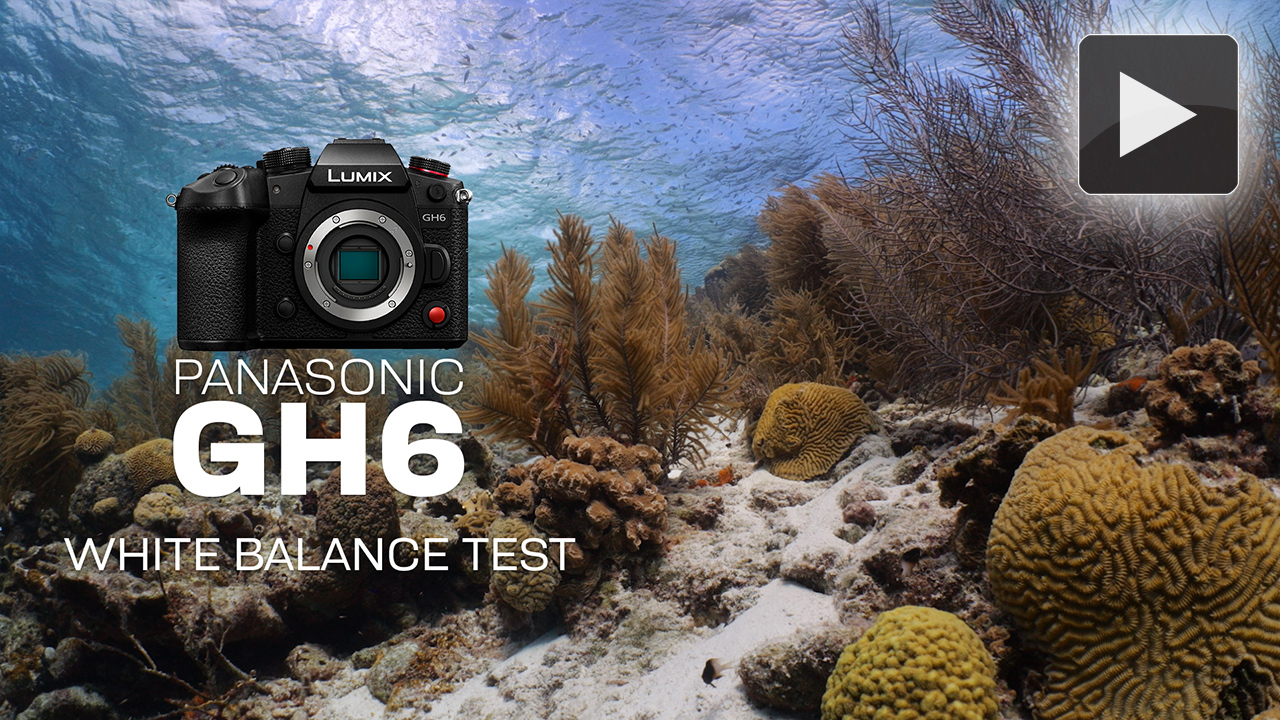 Jim Decker
CEO: Backscatter Underwater Video & Photo





We've been waiting for the Panasonic GH6 for quite some time, and I was excited to shoot it at the DSO. The GH5 was such a solid video camera for its time and proved to be quite popular. The GH5 was one of the first cameras to shoot 4K60p, and now the GH6 is one of the few cameras that can shoot 4K120p, and at a relative bargain price of $2200, the lowest priced mirrorless camera to do so. 
First and foremost the GH6 is more of a video centric camera. While it will shoot stills, the autofocus system seems to be a bit antiquated and slow. Tracking focus failed to lock on to subjects most of the time, which made it pretty useless, even in what should be easy wide angle scenes. Switching to continuous or single point AF had much more usable results.
The GH6 has about the same white balance performance as the GH5, looks good down to depths approaching 50 feet, but then suffers from being unable to execute a custom white balance past that depth. Color grading can correct video past 50 feet to a certain degree, but past those depths, video lights should be a consideration. 
While the GH6 will produce nice looking video at a bargain for 4K120p, people should also seriously consider the Sony A7S III. It's a bit more expensive, but the white balance is pretty much flawless and will allow for more versatility when deciding to shoot with lights or go ambient.


ROBIN DODD
Producer





The new Panasonic GH6 is a video-centric camera with a Micro Four Thirds lens mount and sensor. While it has some impressive shooting specs such as 4K 120p and 5.7K 30p ProRes recording in-camera, the custom white balance colors past 40ft in depth leave a lot to be desired. The smooth in-camera image stabilization and excellent video colors at shallower depths produced beautiful footage. Serious shooters seeking a camera with less restrictions on ambient light white balance color at depth should consider the Sony A7S III instead.


READ MORE GEAR TESTS: