GEAR TESTS: OLYMPUS OM-1 UNDERWATER CAMERA REVIEW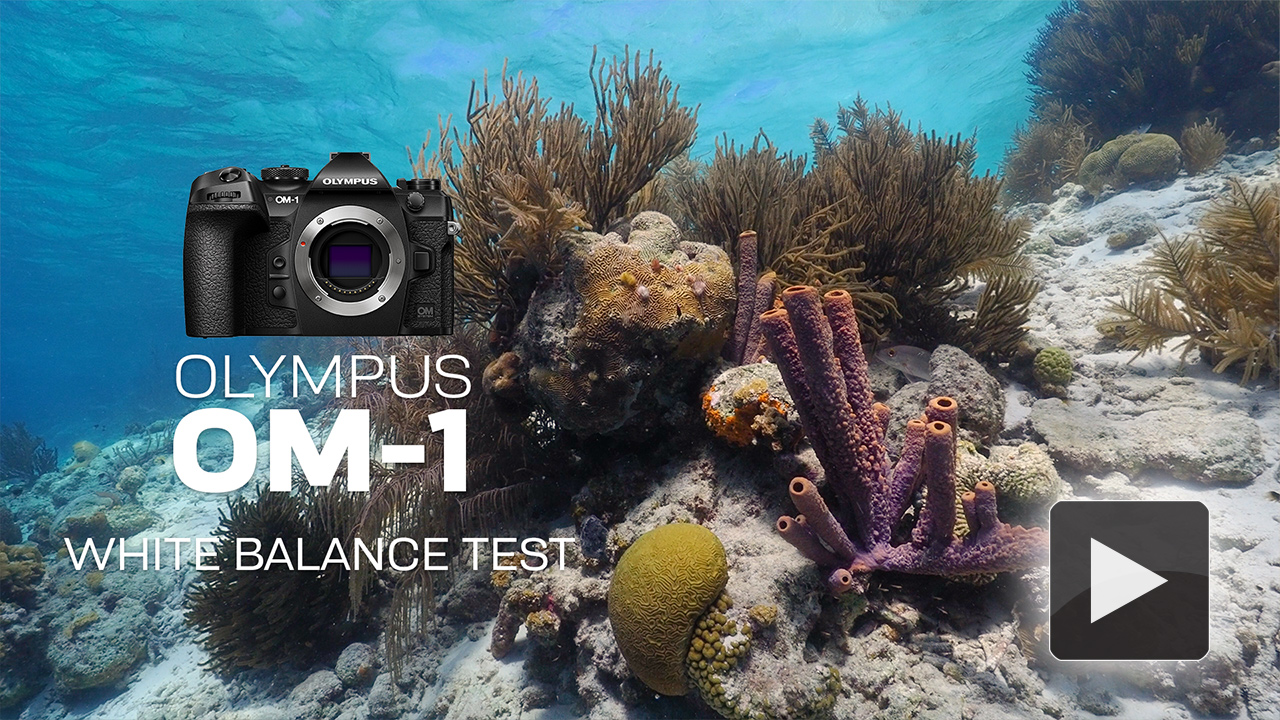 Jim Decker
CEO: Backscatter Underwater Video & Photo





The Olympus OM-1 is the first camera to be released by OM, the company that took over Olympus a couple of years ago. It is their top end flagship model. Small, lightweight, and blazing fast shooting and zippy autofocus tracking are the major strengths of this camera. It is the highest performance from a Micro 4/3 camera to date on the photo side of things.
The menu system has been revamped and is much more user friendly in its organization and functionality. Gone are the hidden ways of multiple settings to move AF to the AF-ON button and off the shutter. Now you just have to tell it to turn off focus of the shutter. It's almost like a shooter designed this thing instead of an engineer. Sorry, no offense engineers.
The biggest standout is the tracking AF. It was shocking how good it can be in a Micro 4/3 system. Coming in at about a third of the price of a Sony A1, the tracking focus is up to snuff compared to the A1.
I put quite a bit of time into the OM-1 this trip and it was my first go at shooting it. Image quality is good for a Micro 4/3 sensor.
But there is a downside. The custom white balance is completely inaccurate at just about any depth. It's actually a step backwards compared to the Pen. New for OM (or Olympus for that matter) is that it will display the captured white balance color temperature. Knowing from experience where the values should be, the white balance color temperatures that were captured were way lower than they should be for any given depth. This makes the respectable 4K60p video spec kind of pointless for ambient light wide angle video. I have a saying that if the color ain't right, nothing else matters. So I would not consider this a choice for a video shooter, but if you have no interest in video, it is a great stills camera for the price with a very small footprint for travel.
For photos this camera was great to shoot and I was able to nail macro and wide shots with ease.
READ MORE GEAR TESTS: