GEAR TESTS: Light and Motion Sola Nightsea



Jeffrey Honda
Light and Motion Ambassador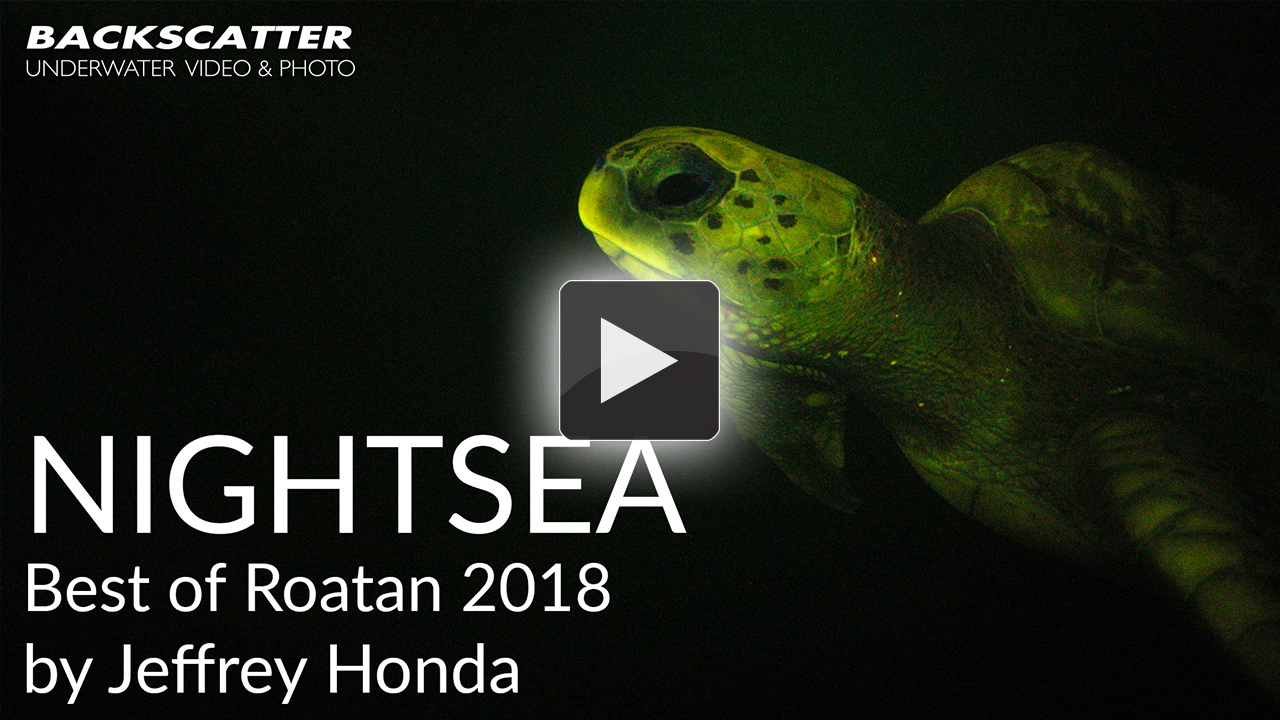 This years Backscatter Digital Shootout brought us back to the heart of Nightsea's origins. Charles Mazel, PhD, used some of his first working Nightsea fluorescent systems in Roatan, Honduras. With Roatan's large barrier reef, Dr. Mazel developed some of his first warm water fluorescent images in these coral rich waters. So to those who know a little about Nightsea fluorescence, this is a very special and endearing place for us "Night Stalkers." With that in mind, we set out for adventure and discovery every night!

The enthusiasm from this year's attendees was unparalleled. The amount of people we had lining up to demo Light & Motion's Sola Nightsea lights was a great thing to see. Located off of Coco View's house reef is a popular wreck called the Prince Albert. The Prince Albert was filled with divers every night no matter how challenging the weather may have been.

As an ambassador for Light & Motion and Nightsea I was proud to see how many people came to Honduras with their own Sola Nightsea Kits from Light & Motion. The submissions for this year's fluorescence portion of the DSO were beyond impressive. The footage from some of the small point and shoot cameras, like the Olympus TG5 was amazing! Every year the technology in these cameras gets better and better, allowing for some amazing work to be done by first time underwater photographers.

I was honored and proud to dive with the 2018 North America Our World Underwater Scholarship recipient, Yann Herrera on his first official night dive. Not only was it his first night dive, it was also his first fluorescence dive. His excitement when we got to the surface made my day (or night). Listening to his description of what he saw and the buzz in his voice gave me a sense of accomplishment. To pass on my love, excitement, and passion for fluorescence diving to others makes every night dive worth it.

I look forward to seeing what people do throughout the year with their new Sola Nightsea setups. On behalf of Nightsea and Light & Motion I want to thank all of the attendees for their hard work, dedication, and their sense of adventure. I hope to see everyone at Backscatter's 2019 Digital Shootout in Little Cayman!


DYLAN SILVER
Backscatter Team Member


Diving with Sola Nightsea lights was like swimming around in a blacklight poster. It was entirely surreal. Suddenly, you're seeing animals and corals fluoresce that you didn't even know were there. The experience was eye-opening and photographically inspiring.
A lot of divers don't even realize that fluoro diving exists. I felt like I was seeing a new world for the first time. With filters on my mask and camera, I was surprised how bright the fluorescence was. Shooting bio-fluorescing arrow crabs or glowing multi-colored fluorescent corals is challenging because you're working in a very low light environment, but it's a fun way to mix up your photography or videography.


ROBIN DODD
Backscatter Team Member


This year's Digital Shootout was my first opportunity to go out on a fluorescent dive with the Sola Nightsea. It took a little getting used to figuring out how to execute a fluoro shot, but once you are comfortable and confident with managing the filters and new shooting style, it becomes addictive quickly! Just a night dive on it's own is a great experience, but once you add the fluorescent imaging opportunity, it becomes a seriously unique nocturnal adventure! Seeing the way that a once-familiar reef lights up in a totally new way blew my mind. I couldn't believe the psychedelic-like visuals and how the fluorescence really brings corals to life. The Sola Nighstea is really the perfect light for this style of image making, and I am definitely adding a few to my kit after this trip!
READ MORE GEAR TESTS: