GEAR TESTS: GOPRO HERO6 Black
& BACKSCATTER FLIP6 FILTERS


Video Overview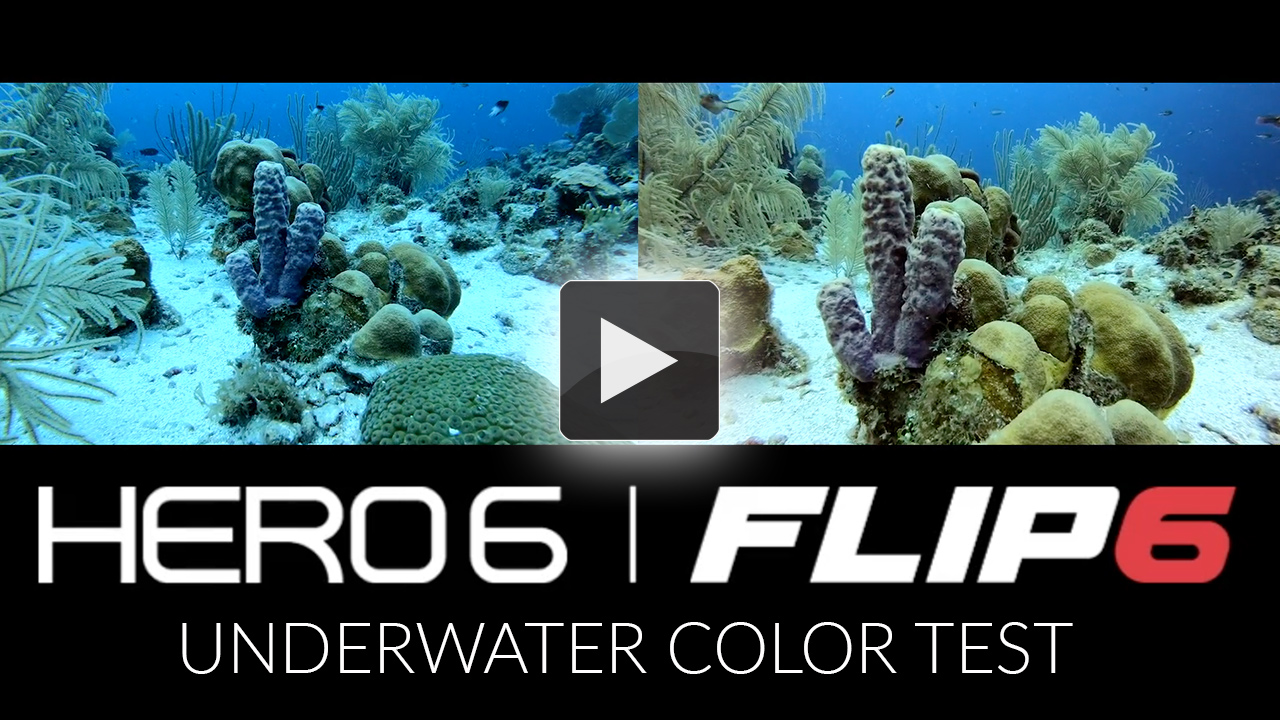 Joel Penner


Chief Technical Guru

On the surface, the GoPro Hero 6 looks identical to the Hero 5, but under the hood it has been completely updated and hot rodded. The 4K video frame rate has been bumped to 60p and HD resolution now sports a very impressive 1080p 240fps allowing for super slow-mo playback. All of this is due to the new processing engine, which in addition to faster frame rates, is also able to have better low light performance.
What I've also seen is a shift in the white balance compared to the Hero 5. The Hero 6 shifts more towards a more pleasing blue color, rather than the green shift the Hero 5 does. This shift in color looks to be from the capability to do a wider white balance range. When using the FLIP filter system with the Hero 6 it looks like the filter range can be pushed about 10 feet deeper. The Shallow filter, which is rated for 5-20 feet deep with the Hero 5, still looked good at 25-30 feet. The Dive filter rated at 20-50 feet with the Hero 5, still looked good at 60 feet. I found it was better to run the Dive filter up to 60 feet rather than switching to the Deep filter which is rated for 50 feet plus on the Hero 5. The deep filter is best used deeper than 60 feet with this camera, and works best in super bright environments with great water visibility due to the strong color correction needed at such extreme depths.
Also improved with the Hero 6 is dynamic range with more detail in shadows and highlights, and richer blacks. And that shaky handheld footage can benefit from the new 3-axis image stabilization.
The Hero 6 is light years ahead of the Hero 5 and is probably the most significant update to the Hero line yet.
READ MORE GEAR TESTS: