GEAR TESTS: CANON 1DX MK II

Joel Penner


Chief Technical Guru

I'm part of the early deployment to the Digital Shootout. One of my primary responsibilities is to capture and produce engaging video content for the nightly shows during the event and to produce a final video that captures the excitement and high energy of the event.
From 2013 until 2016, I used the Canon 1DC camera to produce the Digital Shootout final video. It was a great camera but only shot in 24 frames per second.  In early 2016, I upgraded to the Canon 1DX MK II in the Nauticam Housing NA-1DX MKII and have never looked back.
The Canon 1DX MK II is my "go-to" camera for underwater shooting! It captures beautifully accurate white balanced underwater footage in 4K, 60 frames per second. I absolutely love the cinematic qualities of this camera.
The 1DX MKII's Dual Pixel Autofocus has been very reliable for me. I set a custom function on the camera to toggle the Auto Focus on and off. For accurate framing, I trust what I'm seeing with the Small HD 502 Monitor in a Nauticam NA-502H Housing.  I have been primarily shooting wide-angle with the Canon 11-24mm Lens, but at this year's Digital Shootout, I decided to go with my Canon 8-15mm Lens. Because of the 1.3 crop factor while shooting in 4K, it really allowed me to capture the Roatan wrecks and reef scenes as wide as I would need. Although the low light capabilities on this camera are amazing, I find that running video lights really help get perfect color underwater. I have been using the Keldan Video 8X FLUX 15,000 Lumen Lights with my setup. These lights are reliable, easy to switch batteries between dives and provide ample controllable light for my underwater scenes.
I hope you enjoy the underwater footage in the video below that was entirely shot with the Canon 1DX MK II: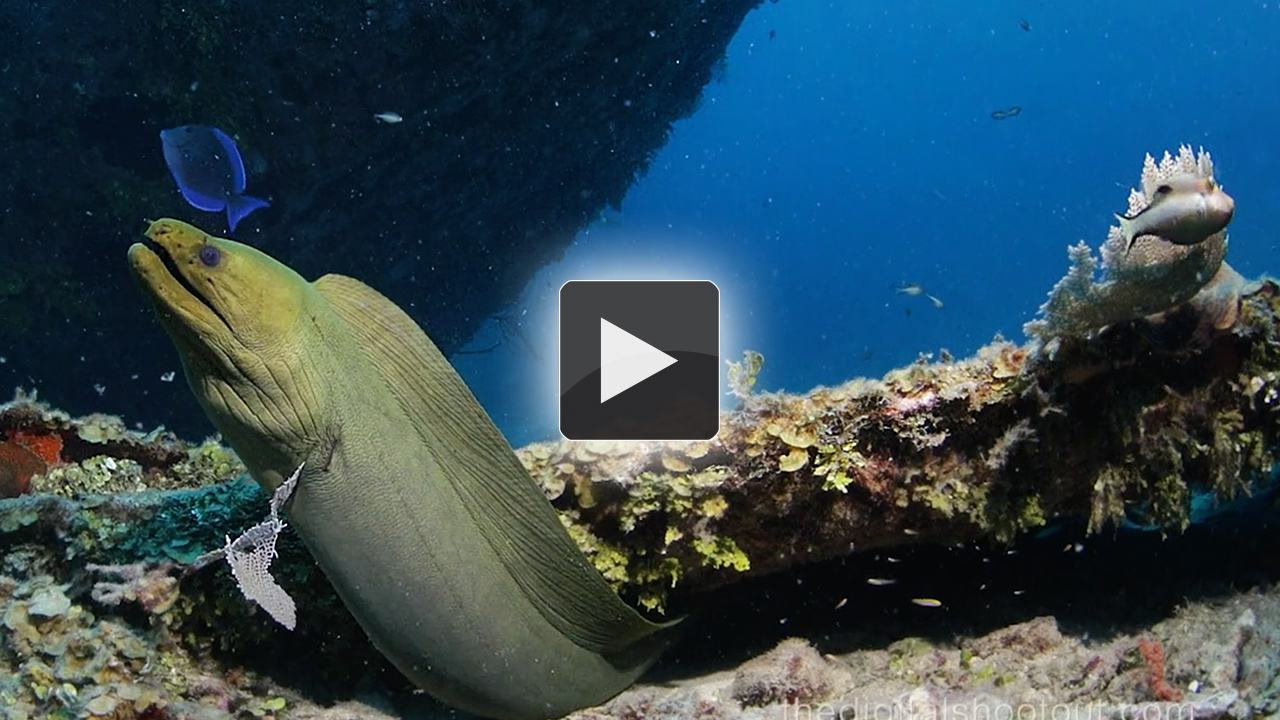 READ MORE GEAR TESTS: