GEAR TESTS: Nauticam WACP - Wide Angle Correction Port Underwater Camera Review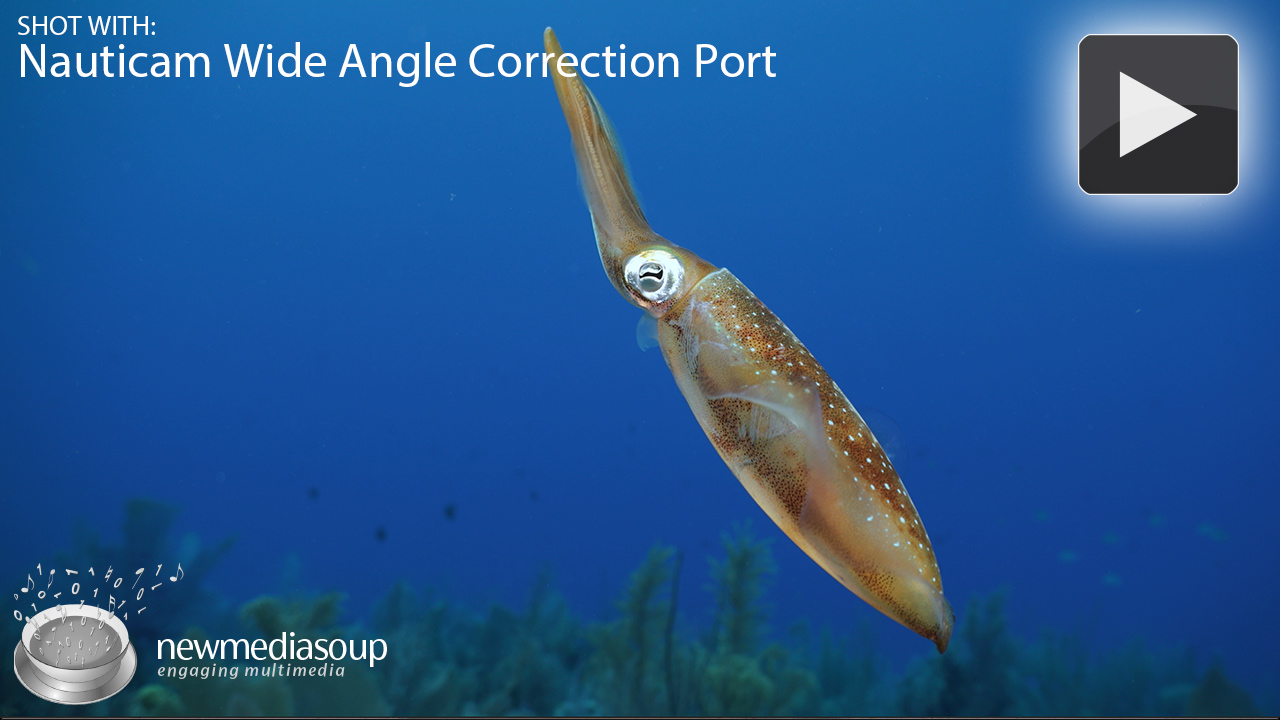 Joel Penner


Chief Technical Guru

During the first week of the Digital Shootout in Little Cayman, for capturing my underwater footage for the nightly shows, welcome party video and final event video, I shot the Canon 1DX MKII paired with the Canon 8-15 Fisheye Lens. This combination along with the Small HD 501/502 video monitor worked really well for capturing most of the wide-angle-friendly underwater wildlife.
However, my eyes were opened to a more versatile and optically superior way to capture the underwater world when I had a chance to use the Nauticam Wide Angle Correction Port (WACP) paired with the Sigma 18-35mm f1.8 Lens. The WACP is a 0.36x Wide Angle Conversion Port. Unlike traditional ports or wet-mate corrective wide-angle optics, the WACP is a "dry" corrective optic that modifies a 28mm equivalent lens to an extremely sharp 130º. I was really impressed by how low an aperture I could run the camera at and still capture tack sharp, usable footage. For 4K 60 video with the Canon 1DX MKII, you generally want to keep your shutter speed at 1/125 -which is roughly double the frame rate of 60fps.  This leaves only two other manual settings to adjust for one to achieve proper exposure: Aperture and ISO. With the Canon 8-15, I would consistently be up at F11 or higher to retain edge sharpness, so I would normally jump in the water with ISO 640 or even 1250 in the morning. Although the Canon 1DX MKII's video codec still looks really clean at these ISO's, this did result in added noise. With the WACP, that all goes away!
I found myself now shooting at ISO 100, with aperture settings around F5.6-F8, and even a few clips as low as F1.8! As someone who loves capturing topside video with soft backgrounds full of bokeh, there was an awakened revival inside of me that I could  use aperture to control depth of field as an artistic decision while shooting underwater. I felt like I was still able to be "wide" enough for all of the wide angle subjects Little Cayman had to offer, while the zoom gear allowed me to get closer to fill the frame on smaller subjects such as lobster, or when a moving subject such as a turtle just wasn't close enough.
The Digital Shootout is the best place to try new gear! If you shoot underwater video and haven't tried the WACP, sign up for next years' Digital Shootout to demo one, or  simply go to Backscatter.com right now and add it to your cart. I promise that you won't regret it. I, personally am going to have a hard time grabbing from my traditional quiver of underwater lenses moving forward knowing how well the WACP performs!


ROBIN DODD
Producer


The Nauticam Wide Angle Conversion Port (WACP for short) may just be my new favorite underwater-specific optic ever. Designed to work with a basic 28mm-70mm zoom lens, the WACP converts your field of view to a maximum of 130 degrees at the 28mm end, while also allowing for tight macro shots at the 70mm end. Because the WACP is a true sealed-to-the-port water-contact lens as opposed to an accessory "wet lens", we are able to achieve supreme image quality and sharpness, most noticeably in the corners of the image. The most beneficial aspect of this is the ability to open up your aperture without sacrificing corner sharpness and detail. It was really refreshing to be shooting portraits of Nassau Grouper at f/3.5 for a true background-bokeh portrait style photo. On the video side of things, the WACP allowed for the classic versatility of wide, medium, and tight shots without the need to do anything other than spin the zoom gear and move in closer to the subject. Whether you are after one subject from every angle, or whether you don't know if you'll be shooting macro or wide subjects, the WACP has you covered. Don't let the topside weight and size of the lens worry you, because the integrated float collar makes it almost neutral in the water and an absolute joy to shoot.


READ MORE GEAR TESTS: