GEAR TESTS: GOPRO HERO7 Black
& BACKSCATTER FLIP7 FILTERS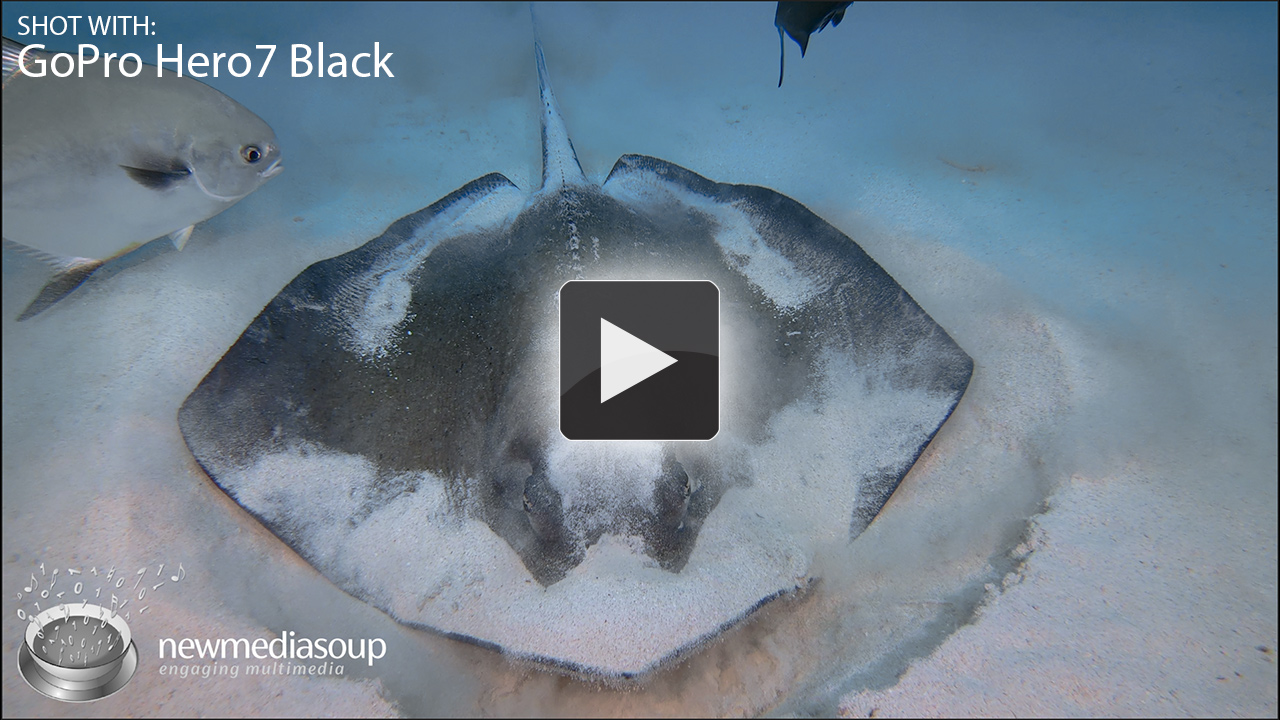 Joel Penner


Chief Technical Guru

The GoPro Hero7 Black is an invaluable tool while on assignment to capture the excitement of the annual Digital Shootout.
While covering the event, I'll have multiple GoPros setup and running. One mounted to the helm of the boat using a Joby, one in my hand for quick pick-up shots, and one mounted to the top of my DSLR camera for when I go on the dive. The GoPro is a great tool for set-and-forget time-lapses. I recorded many 1-2 hour time-lapses of people loading onto the boats. During this years' event, I even used it to setup a day to night time-lapse where the GoPro captured a RAW photo every 5 seconds for 12 hours, using an extended battery to successfully record a Day-to-Night-back-to-Day time-lapse.
While on the boat, I was able to capture super stable handheld only video with the Hero 7 Black's new HyperSmooth stabilization. This stabilization is so smooth, you no longer need to carry around a gimbal under most shooting conditions! I was also able to capture super slow motion of 240FPS while still retaining 1080P resolution of divers jumping into the water.
This camera can take 4K 60FPS video and it does it really well. Although it can't compare to my Canon 1DX MKII, it's absolutely mind blowing that a camera in this price point can perform at such a top level. Underwater, the GoPro Hero 7 Black shines when paired with the Flip 7 Filter system and a pair of video lights.
This camera is a solid workhorse with a ton of capture options for telling your story. If you haven't upgraded your GoPro in a while, or don't have one of these cameras yet, it's time to pick-up a GoPro Hero7 Black for your photo kit.


DYLAN SILVER
Backscatter Team Member


I love GoPros for their simplicity and the quality of footage they produce. The little cameras keep getting better, too. The Hero7 made huge strides over the previous model with its unbelievably effective stabilization.
With as much complex and bulky camera equipment as we have at the Shootout, it's nice sometimes to dive with a simple, small system. I used the GoPro on a Backscatter double-handled tray and Flip filter system. The filters help bring out more of the reds, oranges and yellows underwater, while the tray gives a solid and steady place to hold the camera.
The GoPro's small sensor doesn't compare to larger interchangeable lens cameras in terms of image quality, but it produces very watchable and editable footage. The 4K 60fps spec allows for a ton of editing potential. And the other video resolution and frame rate options like 1080p 120fps offer potential for super slow-mo and Timewarp time lapse adjustments.
READ MORE GEAR TESTS: