GEAR TESTS: GoPro Hero3 Black

Joel Penner


Chief Technical Guru/Founder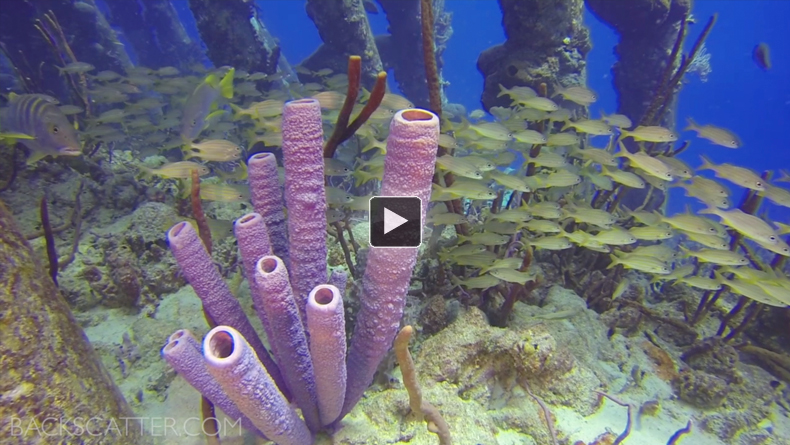 How long I've been shooting GoPro
I've been shooting with GoPro cameras since the first GoPro in some very hacked together underwater housings (epoxied flat ports onto modified GoPro Housings!). Over the years the cameras have dramatically increased in their quality and decreased in their size. I love shooting the GoPro Hero 3 Black cameras. They are extremely versatile for both "on land/on the boat" shooting as well as underwater for a simple way to capture high definition.

The improvements on the cameras over the years
These cameras not only shoot 1080p video but can now shoot 2.7K video and even 4K frames. I prefer to run the cameras underwater at 1080 60fps and sometimes 2.7K at 30fps.

My preferred method for getting great GoPro video footage
GoPro Hero3 Black + Backscatter Flip3 Filters + Video Lights
The trick to getting great underwater color is to use one of the Backscatter Flip3 filters. (Depending on conditions and depth, use the Dive Filter or the Deep Filter) I don't stop there. The camera's white balance potential is fully attained when pairing a Flip3 Filter with video lights. Any lights will help dramatically. The video shown here uses Flip3 Dive Filters and Flip3 Deep Filters along with video lights throughout.

Final Thoughts
It's amazing what quality you can get from a point and shoot GoPro camera that shoots fully auto! Auto Focus, Auto Exposure, and Auto White Balance. With a color correction filter and video lights, you can "help" the GoPro achieve excellent results underwater.



Sterling Zumbrunn


Chief Technical Officer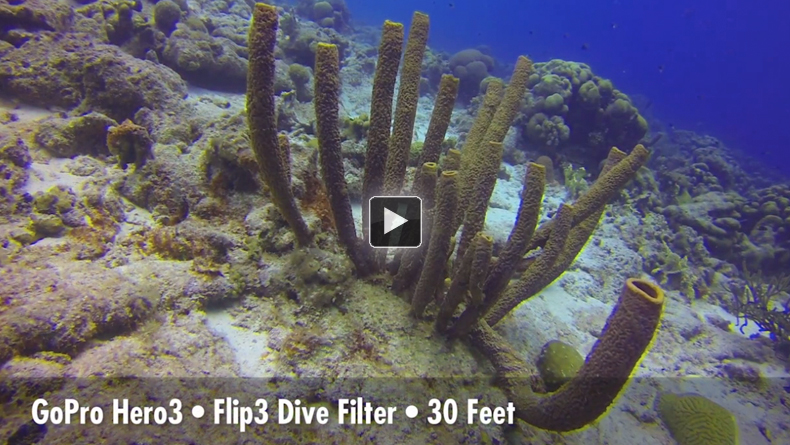 First Dives with the Backscatter Top Flip
The Digital Shootout represented my first opportunity to shoot with Backscatter's long awaited Top Flip mechanism for the Flip3 Filter system. This flip mechanism worked brilliantly, as I could quickly change between the Dive and Deep filters. This was great for doing the depth tests in this reel, and I can easily see how convenient having two filter options in practice will be. For example, at 90 feet, the Deep filter looks best running the GoPro on its own, but when running lights, the Dive filter looks better. Being able to shoot with either option is great. I was impressed with what a difference the Deep filter made at depths deeper than 60 feet. Previously, I would have written off using a GoPro without lights at these depths, but the Deep filter does an amazing job.

A Complete Series of Filters
Backscatter is also offering a Snorkel filter for depths between 10 feet and the surface. I didn't get a chance to dive this filter, but look forward to doing so in future. Having multiple filter options for different depths is a really powerful feature, as is having the filter securely mounted on your GoPro. I ran the GoPro as a secondary system attached to my main rig, so the last thing I wanted to deal with was worrying about losing a filter. In addition to these custom cut filters, Backscatter is also offering a 55mm threaded adapter that will allow the shooter to use virtually any filter, including split neutral density and polarizing filters for topside use.

Conclusion
It's always nice to have a secondary camera available, and the GoPro's footage is remarkable for its size, so I look forward to using the GoPro with Flip3 Filters more in future. Backscatter's Top Flip accessory is a great addition to the system for making quick changes between filter options.
READ MORE GEAR TESTS: