GEAR TESTS: NIKON D4
Sterling Zumbrunn


Chief Technical Officer

After having shot Nikon camera bodies for years on film and digital before switching to Canon three years ago, I was excited to have the opportunity to shoot Nikon cameras again at the Digital Shootout. The Nikon D4 was the first camera I got to test out, and I was eager to test out the company's new flagship. Fortunately, Chris from Nauticam USA was kind enough to secure their prototype NA-D4 housing for use at the Shootout, and we were able to get some dives in on it.
Having previously shot the D2x underwater, I was used to handling a pro body housing, and did not find the size to be that much larger than a typical SLR housing. The housing was quite neutral in the water, and I really enjoyed how it handled. I was very impressed with the NA-D4. It offers easy access to crucial controls such as AF-On and Record via well-placed thumb paddles, as well as ISO, Live View activation, and Photo/Video toggling via easy to use switches. The front and rear dials for Aperture/Shutter Speed control were right at my thumb and finger tips, easy to turn, and buttery smooth. Clearly a lot of thought went into making this rig easy to shoot without ever having to take your hands off of the handles.
The camera itself is blisteringly fast in continuous mode. So much so that the only strobes even remotely capable of keeping up are the Sea & Sea YS-250s. Unfortunately, I only was able to test it with the Inon Z-240s and the new Sea & Sea YS-D1s. While the YS-D1s had excellent coverage with the 120 degree diffusors, I definitely missed the recycle time of the YS-250s.
Video mode was a mixed bag. On paper, the D4 should be the ultimate video rig. With its incredible high ISO performance, very cool features like different crop modes, and support for external recorders over HDMI we initially thought that the D4 was going to give RED a run for its money. In water, that premise quickly fell apart as I was unable to achieve any kind of white balance below 30 feet of depth. As a result, lights are completely essential at depth. But even with the Light & Motion Sola 4000s, I struggled to get good looking color. The white balance is certianly a step in the right direction, and a definite improvement over Nikon's previous best effort, the D7000. But it can't hold a candle to Canon's white balance, and so the suggestion from our preview article unfortunately holds true - if your primary goal is to shoot DSLR video, we recommend switching to Canon. If you're a still shooter who just wants to dabble with producing some video clips, then the D4 will serve you pretty well. I particularly liked the option to switch crop modes in camera. When using a fisheye lens, I was able to quickly switch to DX mode with a crop factor of 1.5x, essentially cutting down my field of view to around 130 degrees. It was like having two lenses in one!
All in all, I really enjoyed my time with the NA-D4, and it had to be pried out of my little hands for the next tester. This is the camera that I'd want to take for shooting any type of pelagic action - sailfish, sharks, dolphins and the like. The great low light performance, incredible frame rate, and exceptional autofocus make it the ultimate rig for fast action encounters.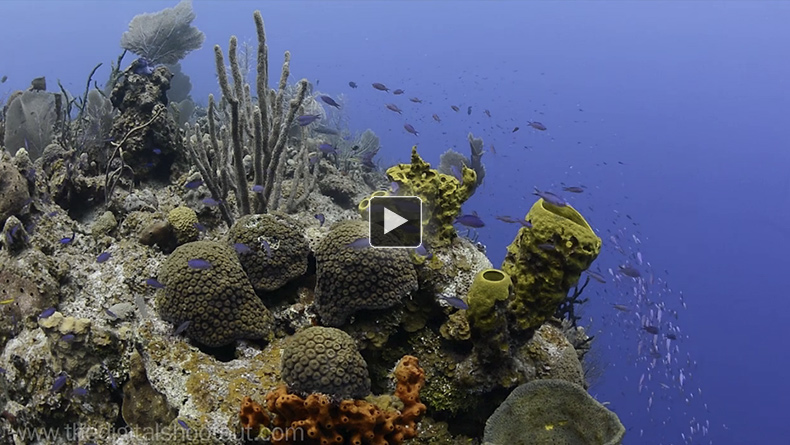 Chris Parsons


Sales Manager

From the wonderful sound of the shutter (11 fps!) to the buttery smooth images it produces, there is nothing quite like shooting the Nikon flagship D4. Everything about this camera says "pro" and it lives up to professional expectations. We've got a prototype D4 housing here, and the staff is putting it through it's paces.

Let's start with the camera. The new Nikon flagship is a masterful piece of engineering and product development. The D4 is packed with features and performance. D4 has a top still shooting speed of 11 frames per second and a higher ISO range (up to 204,800) than it's predessors. The D4 also improves on D3s ergonomics - this camera feels great in the hand. Improvements are also found in metering, focus performance, and video. Check out the dpreview.com overview or Alex Mustard's field review for more details on this amazing camera.

The Nauticam NA-D4 housing is larger than a "normal" SLR housing, but in the water, it is very balanced, even with a large dome attached. Like all Nauticam housings, the focus is on ergonomics, and despite the large size, this housing fits the hand like a glove. The NA-D4's patent pending multi-controller lets the shooter take advantage of the D4's 51 focus point - it even allows the shooter to move focus points diagonally. The shutter and AF-ON are matched perfectly, easily accessed and make fine focus and shooting very easy. Changing ISO and white balance is a made especially easy with the panel below the main LCD. 

I shot the D4 with the Nauticam 45º Enhanced Viewfinder. In the shot below, Sterling is shooting it with the Nauticam 180º Enhanced Viewfinder. Both of these VF's allow you to see the entire viewfinder screen at once, including the shooting numbers. Sterling is shooting it with the new YS-D1 strobes; I had an opportunity to shoot it with the YS-250s. Shooting does not get much faster than D4 with YS-250s!
Nassau grouper getting a cleaning; shot with Nikon D4 in NA-D4 Housing with Nikon 16mm FE
Michael Maes shooting a Hawksbill turtle; shot with Nikon D4 and Sigma 15mm
Sterling Zumbrunn of Backscatter wields the Nikon D4 in Nauticam NA-D4 housing

READ MORE GEAR TESTS: