JOEL PENNER


Creative Director / Founder

What happens when you're set up to shoot video with your new DSLR only to find out that the focus button isn't working on your housing? Normally, you'd just have to enjoy the dive, and not be able to capture any images along the way. Why not switch over to your backup system? That's exactly what I did! I happened to be testing the Backscatter Flip-Up Magic Filter connected to the new GoPro Dive Housing. For most of the dive trip I had been shooting comparison video clips with the GoPro, as well as using it topside for time lapses, but on this dive I caught myself wanting to take some stills. That's when I thought, "Why not use the photo feature?" I ended up taking still images the whole dive and was pleasantly surprised with the results I got from the camera.

The Camera:
The GoPro has no manual controls when it comes to aperture and shutter speed. In addition, it uses auto ISO to attain proper exposure. Also, I think because the camera is really geared for video, it tends to default more often to shutter speeds that I would associate with video frame rates. A few of the shots in this article were shot with 1/60, for example. By using video lights, the camera shoots at lower ISO and images can appear cleaner. This can also aid in the camera choosing to use a faster shutter speed, but is completely unpredictable, so a steady hand while taking a photo is necessary in case the camera decides on 1/30 or 1/60 as its shutter speed.

Magic Filter and Lights, Sometimes Rules Are Meant To Be Broken:
When you read the instructions (you all read the instructions, right?), it clearly states that you only want to use the Magic Filter between 3-12 meters or 9-40 feet. Back in February, I had the opportunity to test the Backscatter Custom GoPro Housing and Magic Filters while snorkeling with the Manatees. I had accidentally kept my lights on while running the Magic Filter. The footage looked good, but I was reminded that I shouldn't use the lights with the Magic Filter. Then, a few weeks ago in a WetPixel Google Hangout, I heard Alex Mustard mention that he had heard of people getting positive results with this combination. This validation stuck in the back of my mind as we started the Digital Shootout and I had my GoPro setup ready to do more testing.

Many of the dive sites on Little Cayman are on Bloody Bay Wall, putting us in some excellent photographic set-ups that are deeper than the manufacturer's suggested usage rating for the Magic Filter. While at 85 feet, I looked out through this beautiful red coral and saw my dive buddy in a perfect modeling set up. With my video lights on full, I proceeded to compose my shots, and with a steady and stable hand, fired off a few shots. The images looked more than acceptable in the LCD of my GoPro, so I proceeded to take more photos throughout the dive. At the end of the dive, there was a cooperative turtle at the surface. As I swam toward the turtle, I was able to effortlessly flip up the Magic Filter (on the surface the Magic Filter will cause your image to be very red) and got off about 5 shots. While the resolution of the GoPro LCD is low, these images looked good. It wasn't until I downloaded the images that I realized how well the combo had actually worked. I found that there was very little white balance and color correction needed on these shots. Magic Filter, GoPro and video lights for stills… another option for underwater image making! Who knew?


Below are some video clips shot with the GoPro Hero2 in the new GoPro Dive Housing with a Backscatter Flip-Up Magic Filter attached. The GoPro was mounted on top of my Canon 5D Mark III Rig which allowed me to use my Gates VL24 Lights.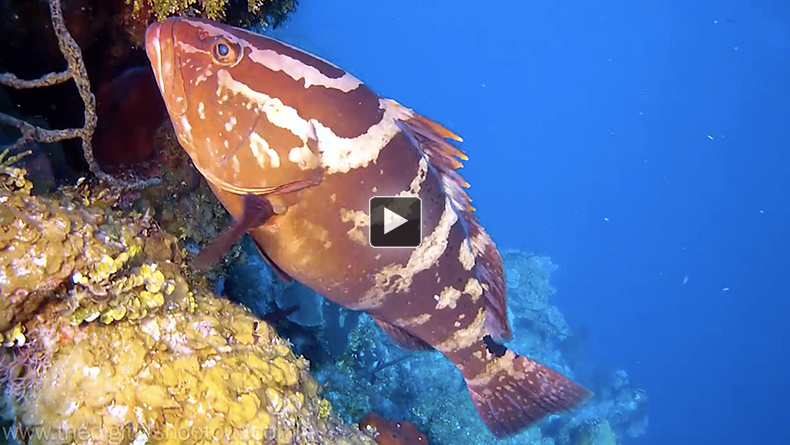 JIM DECKER


CEO

The GoPro is an indispensable "B" cam. Small enough to fit just about anywhere, I usually travel with at least 1 along with a Joby Gorillapod, and a Camalapse. The Gorilla Pod is a tripod that has legs that can wrap around just about anything. The Camalapse is basically an egg timer with a tripod mount that I use for the time laspe shots where the camera is panning during the time laspe. It's a cool effect. All the topside shots in my videos were shot with the Go Pro. I saw Joel getting some really great video and stills underwater with the new Go Pro Dive housing and the Backscatter Flip-Up Magic Filter, so be sure to check out his post.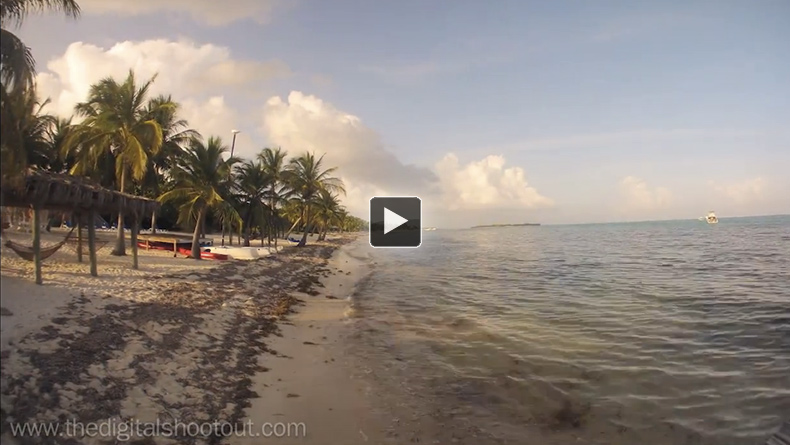 READ MORE GEAR TESTS: