GEAR PREP WORKSHOP
Whether you're using your rig for the first time, haven't been diving and shooting for awhile, or have questions on how to set-up your rig for optimal performance, the staff at the Digital Shootout will start you off right with a gear prep workshop to help you put your rig together.
• Camera settings
• Housing set up
• O-ring maintenance
• Strobe set up
• Lens and port choices
UNDERWATER PHOTOGRAPHY TECHNIQUES
Great images happen when everything comes together at that magical moment. Sometimes you get lucky... but when the action is happening, it's nice to rely on practiced methods. Berkley White of Backscatter will share his pre-dive and in-water techniques that are the foundation of making great images.
• Keep focus from controlling your compositions
• Essential strobe placement and multi-subject lighting
• Perfect exposure by turning fewer dials
• Working with subjects for expressive interactions
UNDERWATER VIDEO TECHNIQUES
Modern cameras have amazing video capabilities that are ready to be unlocked with a few simple techniques. Berkley White of Backscatter will share his simple methods to get professional quality video with consumer and advanced cameras.
• Shooting angles for best color
• Filter vs. No filter
• Essential steps for perfect white balance
• Critical focus and exposure techniques
• The hardware and zen of stability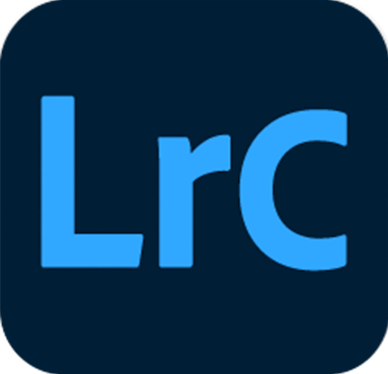 ADOBE LIGHTROOM & PHOTOSHOP
The best aspect of underwater photography is shooting, not sitting in front of a computer. However, knowing some basic post-processing skills can turn your image from Blah to Aaah! GoAskErin's Erin Quigley, a Adobe Lightroom and Photoshop certified expert and award-winning underwater photographer, will share her creative workflow designed specifically for underwater photographers.
• Mission critical concepts for easy workflow
• No more "Where the #%*! are my images!"
• Customizing views and sorting images
• Basic color correction and developing
• Secret tricks for underwater images
• Selective editing with graduated filters and spot removal
• Layer masks demystified
GET CREATIVE WITH YOUR CAMERA AND YOUR MIND
This special session is a new favorite with both our guests and our staff. We ask our instructors to share their latest inspirations and core concepts of being creative. Presenters include Berkley White from Backscatter, Emmy winning cinematographer Cristian Dimitrius, Erin Quigley of GoAskErin, and Steffan Schulz of Strange Media.
• How we shot recent projects that inspire us today
• How to tell a story that stands out from the crowd
• Advanced macro and wide angle composition
• Split images, motion blur, and low light photography
• Dirty tricks in Photoshop
ESSENTIAL VIDEO EDITING
Shooting video quickly becomes a rewarding passion when you have workflow and editing sorted out. This in-depth seminar with Steffan Schulz of Strange Media will cover the core editing concepts required to produce a professional looking video.
• Critical media handling and library structure
• Scrubbing and tagging your best clips
• Selecting audio for mood
• Building a timeline quickly
• Titles and special additions
• Export settings for professional results
CREATIVE CAVE - OPEN OFFICE HOURS
Not all learning happens in the classroom sessions listed above. The Creative Cave, orchestrated by GoAskErin herself and Mary Lynn Price, is a drop-in center for anyone needing help with Lightroom for photo editing or Final Cut Pro for video editing basics. The Creative Cave is open every afternoon and was created to make sure you get all your questions answered.
NIGHTLY PHOTO & VIDEO CRITIQUE
Join us each evening for a cool drink and a show of the day's efforts on a giant outdoor screen. Get inspired by your fellow shooters and enjoy some down time. The staff instructors will briefly comment on each guests image set and suggest assignments for the next day of shooting.