CONTEST RESULTS
While the photo and video contest component of The Digital Shootout is downplayed until mid-week of the event, the amiable contest is unlike other underwater photography competitions out there today. Ours is a rare combination of a healthy competitive spirit and unwavering support of fellow shooters. Shootout Alumni have definitely caught this infectious bug, and we hope to expose this to many new underwater photographers!
While each year's event produces many stunning images, this year heralded inspiring images by many female underwater photographers, including this year's Jim Watt Award image, taken by Karin Laurel. Watch out fellas, the ladies are going to give you a run for the money from this point forward!


THE 2015 DIGITAL SHOOTOUT IS GRACIOUSLY SPONSORED BY: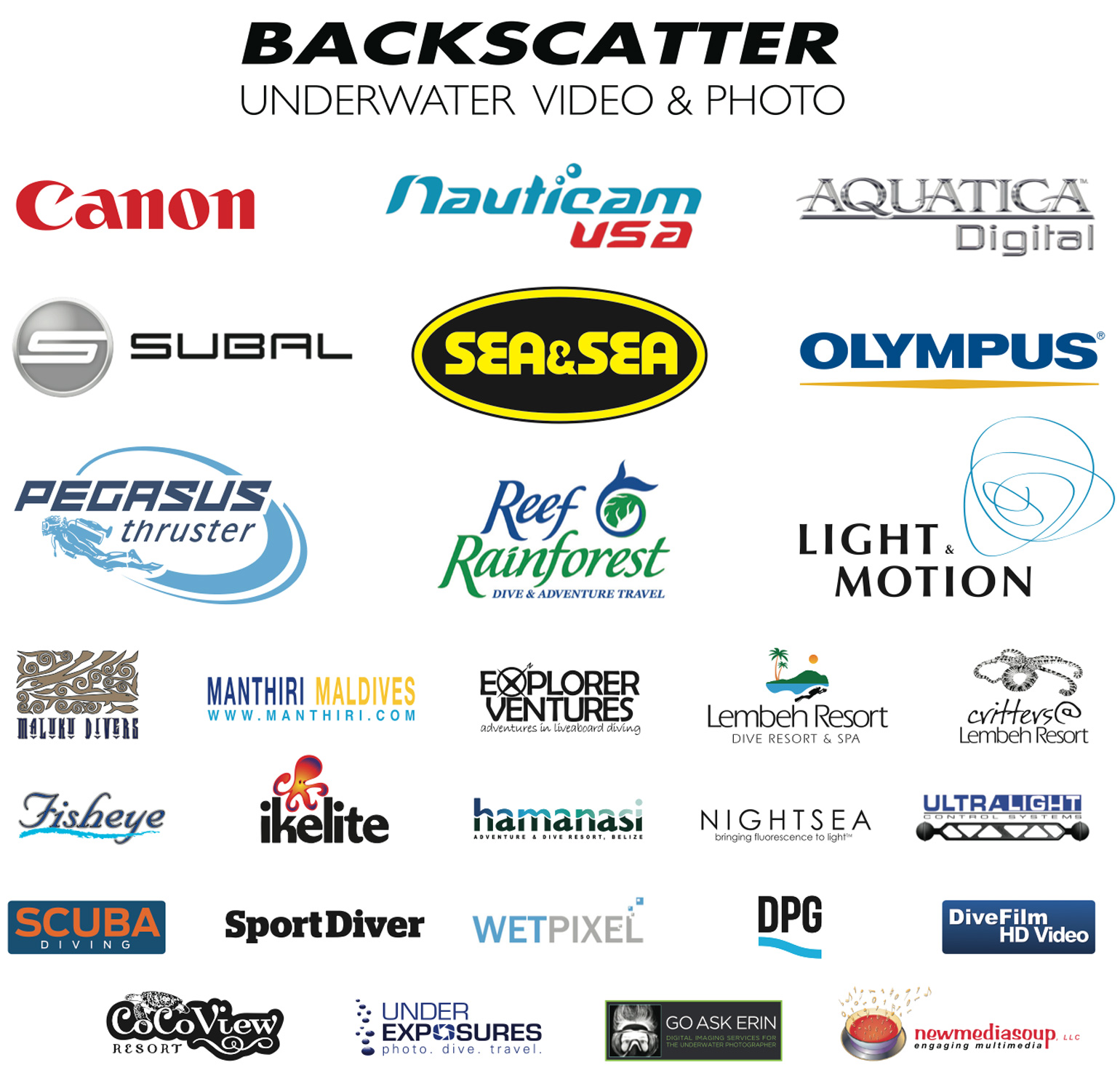 The Digital Shootout has always had a Share-the-Wealth policy for the awesome prizes given out. Those whose talent and good fortune allowed them to win, place or show in more than one category will certainly be recognized for their achievements; however, only the one favorite prize can be taken home, with the others going into the all-attendee raffle. Our judges this year - Berkley White, Dan Baldocchi, Mary Lynn Price, Erin Quigley, Joel Penner and Jeff Honda – used the following criteria: "Would I hang this photo on my wall?' for still images submitted, and "Would I share this video with my friends?" for videos submitted. The judging room is a bittersweet environment – discussion often evolves into argument, which then turns to arm wrestling as the judges vie for their favorites. Please enjoy the scenic, underwater views from Roatan, Honduras in the all submitted images slideshow and all submitted videos. A very special THANK YOU to all of our prize sponsors for your generosity and support of The Digital Shootout – we couldn't do it without you!

WINNER - JIM WATT AWARD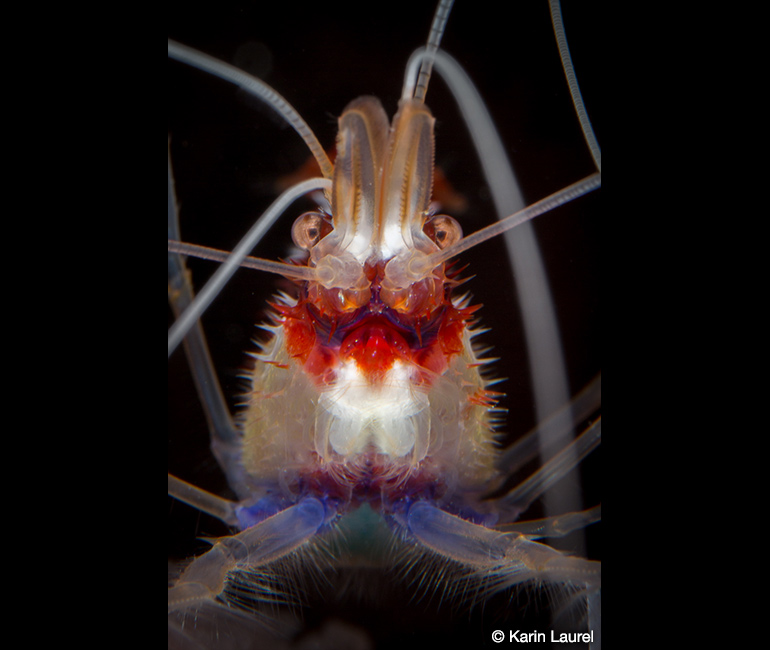 Jim Watt was more than a friend to the Shootout. He was a living example of our mission statement. Jim was one of the first professional underwater photographers to adopt digital photography and was thrilled to share all his shooting secrets with first time shooters or fellow professional photographers. His passion and skill in creating new images was infectious and inspired hundreds of Digital Shootout guests over the years. Our Best of Show image is honored with the Jim Watt Award of excellence.


PRIZE FOR JIM WATT AWARD
8 Nights at Lembeh Resort with 22 Boat Dives, Includes Nitrox: US$4,238
WINNERS - WIDE ANGLE TRADITIONAL
WINNERS - WIDE ANGLE UNRESTRICTED
WINNERS - MACRO TRADITIONAL
WINNERS - MACRO UNRESTRICTED
WINNERS - Sharks
WINNERS - NightSea
WINNERS - Point & Shoot
VIDEO WINNER - 1st Place
Brett Kotheimer


2nd Place





Jennifer O'Neil





3rd Place





Alex Seys





HONORABLE MENTION





Jim Laurel



Video Prizes


VIDEO — Creating motion pictures
This year at the Digital Shootout Roatan, we saw more still shooters try their hands at shooting and editing videos. Some new filmmakers won awards with their new video skills! All the videos entered were wonderful, each one a small motion picture creation of the filmmaker's vision. You made us all proud. Thank you to all who had the courage to give it their best!

Focal points this year of the video work included stabilizing the camera, and making small changes in the post-production color grading—including contrast adjustments—that really made the video clips pop. Story, as usual, was also emphasized. And nearly all of the entrants wove some kind of story structure into their 2 minute productions. It made a great difference with the panel of judges.

Having an extra pre-week of video assistance allowed those who arrived early to get a step up on their video production quality, and it really showed—especially for those still shooters giving video a try, and those who really took their work to the next level. (You know who you are!) Congratulations to you all!!

Next year at the Digital Shootout Little Cayman, the focus will continue on steadying the camera, and post-production work that really makes good clips into great clips. And I personally would like to challenge all shooters with video capable cameras to give video a try!

Thank you all for the privilege and honor of being part of your DSO Roatan video experience. Keep making those short dailies, and hope to see you next year at DSO Little Cayman!
— Mary Lynn Price