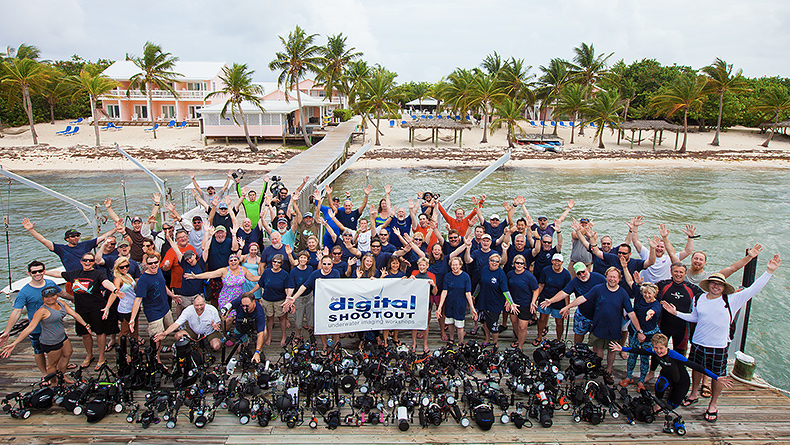 DOWNLOAD»

CONTEST RESULTS
While The Digital Shootout is the world's best underwater imaging learning event, we do have an optional contest at week's end for those who have a competitive spirit. Of course, not everyone can go home with a prize, but in our book, EVERYONE IS A WINNER! Congratulations on honing your craft and making some art! We hope that by week's end you were shooting better, had a greater understanding of organizing and editing your images, tried out some cool new gear, forged some new dive buddy friendships and overall, had a fantastic vacation... one that you'll remember for years to come. So to all of the 2012 Digital Shootout participants: Thank you! Without your interest and enthusiasm, The Digital Shootout wouldn't exist. We look forward to seeing you again under the waves!
Much appreciation and thanks go out to all of our very generous sponsors. The support of our gear manufacturers is huge! Sending their top representatives to the Shootout with loads of gear, and being on-site to troubleshoot participants' gear issues (because we all have gear issues from time to time!) is a monumental service, and we couldn't do it without you all. Also, our travel and prize sponsors have dealt out the goods year after year… thank you for making The Digital Shootout so great! Lastly (but certainly not least), a tremendous thank you and standing-O for Jason Belport and the entire staff of Little Cayman Beach Resort and Reef Divers. You all tirelessly worked your butts off to make our experience seamless… we noticed, and we appreciate all of your efforts!
See you in 2013 in Bonaire!
VIDEO WINNER - 1st Place
Jeff Honda


2nd Place





Michael Maes





3rd Place





Louis Kahn





HONORABLE MENTION





Ed Knapp
Video Prizes
WINNER - JIM WATT AWARD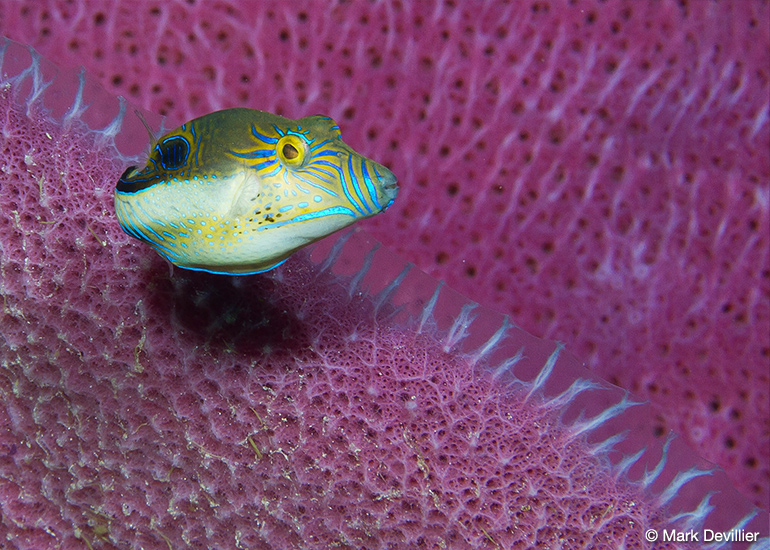 Jim Watt was more than a friend to the Shootout. He was a living example of our mission statement. Jim was one of the first professional underwater photographers to adopt digital photography and was thrilled to share all his shooting secrets with first time shooters or fellow professional photographers. His passion and skill in creating new images was infectious and inspired hundreds of Digital Shootout guests over the years. Our Best of Show image is honored with the Jim Watt Award of excellence. View Jim's Images


WINNERS - WIDE ANGLE TRADITIONAL
PRIZES FOR WIDE ANGLE TRADITIONAL
WINNERS - WIDE ANGLE UNRESTRICTED
PRIZES FOR WIDE ANGLE UNRESTRICTED
WINNERS - MACRO TRADITIONAL
PRIZES FOR MACRO TRADITIONAL
WINNERS - MACRO UNRESTRICTED
PRIZES FOR MACRO UNRESTRICTED
WINNERS - Point & Shoot
PRIZES FOR POINT & SHOOT
WINNERS - CAMOUFLAGE
PRIZES FOR CAMOUFLAGE