HOPE FOR OUR OCEANS
If you are an underwater image-maker, whether just starting, an occasional dabbler or a scuba industry pro, you are automatically an advocate for our oceans. The passion and dedication for our craft that was displayed during Shootout Warm-Up Week and Shootout Main Event Week was a true inspiration! Please continue sharing your images and experiences, especially with those who are not yet ocean lovers. It is the love of the ocean that unites us all!
Thank you to all of this year's Digital Shootout participants for choosing to spend your summer holiday with us! Welcome to the Shootout family, a group of like-minded folks, dive buddies and underwater imaging enthusiasts! If you crave more of the same camaraderie, join us in 2019 in Little Cayman!
"We are all winners! Some of us are just prize challenged."
— Berkley White
While the Shootout is mostly a learning event with emphasis on improving underwater shooting and editing techniques, the event organizers, Backscatter Underwater Video & Photo and Under Exposures, do manage to amass some very cool prizes to give away in the week-ending friendly competition. Regardless of whether or not your images won a prize, congratulations to all of this year's participants for your hard work and improvement shown during the Shootout! Each of you created captivating, artistic ocean images to be proud of, and you are all winners!
THE 2018 DIGITAL SHOOTOUT IS GENEROUSLY SPONSORED BY: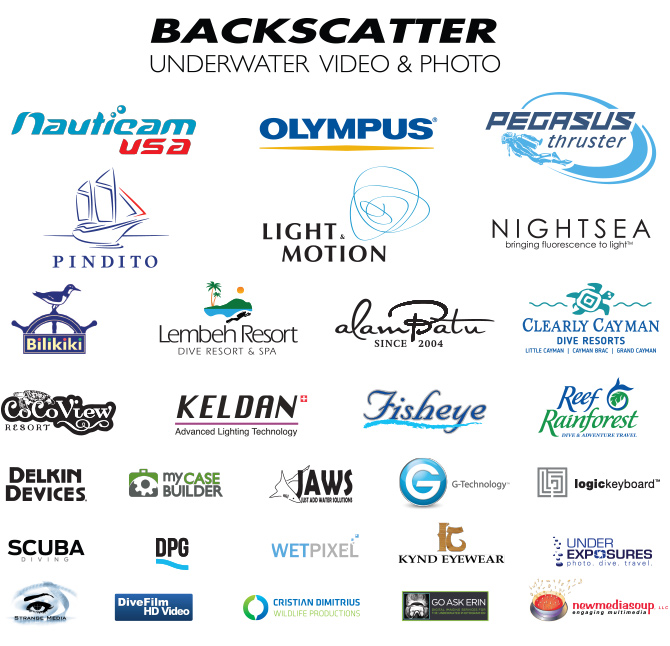 The Digital Shootout has always had a Share-the-Wealth policy for the incredible prizes awarded. Those whose talent and good fortune allowed them to win, place or show in more than one category will certainly be recognized for their achievements; however, only the one favorite prize can be taken home, with the others going into the all-entries raffle. Winners that were ambitious enough to compete in both photo and video can keep their favorite prize selected from both the photo and video contest.
In the judging room, sometimes there is agreement, sometimes there is dissention. This year's esteemed panel – Berkley White, Hergen Spalink, Erin Quigley, Joel Penner, Steffan Schulz, Brett Kotheimer, Cristian Dimitrius, Jeff Honda and Dan Baldocchi – voted for their favorite videos based on the criteria, "Would I share this video with my friends?" For still images, the judging was based on, "Would I hang this photo on my wall?" Nearly 500 images were submitted overall, making the judging process a difficult task, often resulting in heated debate and a little arm wrestling.

Please enjoy the underwater views from behind the lenses of this year's participants in the all-submitted images slideshow and all-submitted videos. A very special THANK YOU to all of our prize sponsors for your generosity and support of The Digital Shootout – we couldn't do it without you!

WINNER - JIM WATT AWARD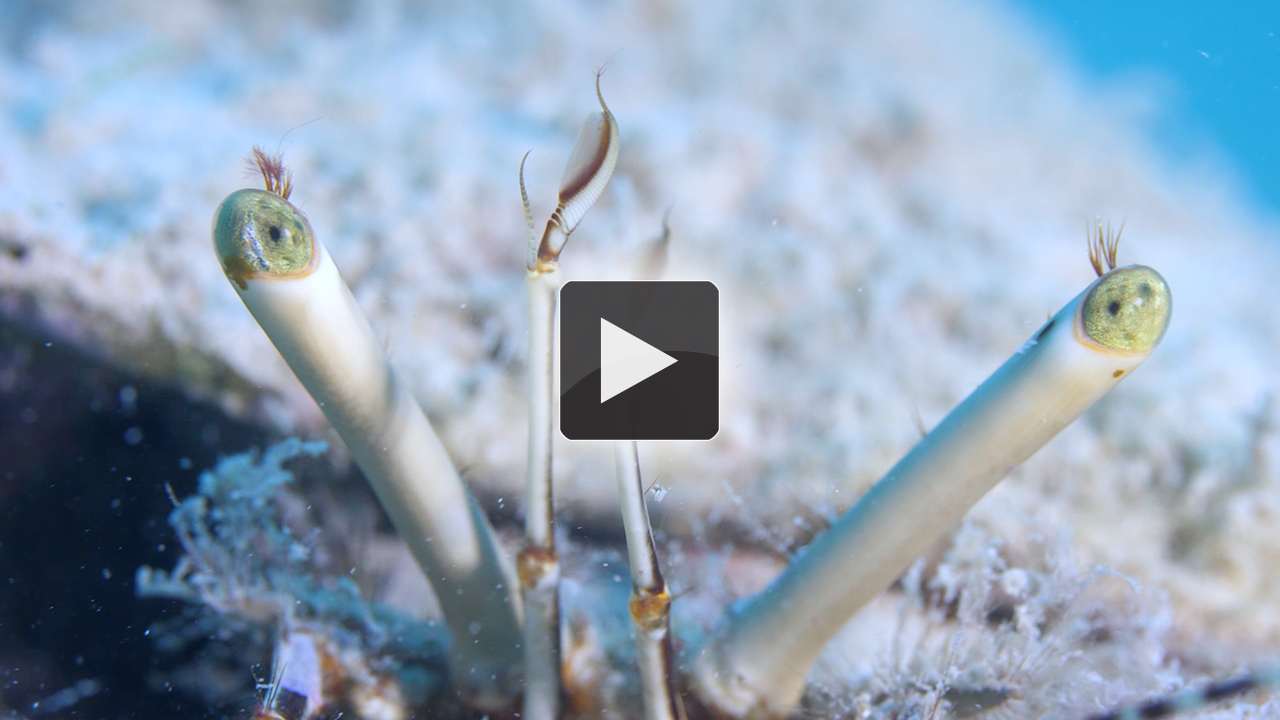 Jim Watt was more than a friend to the Shootout. He was a living example of our mission statement. Jim was one of the first professional underwater photographers to adopt digital photography and was thrilled to share all his shooting secrets with first time shooters or fellow professional photographers. His passion and skill in creating new images was infectious and inspired hundreds of Digital Shootout guests over the years. Our Best of Show image is honored with the Jim Watt Award of excellence.
For the first time ever in Digital Shootout history, the Jim Watt Award was bestowed upon a video entry! This entrant made his first appearance at the Digital Shootout in 2013 as a brand new diver. Since then, he has continued diving and exploring the underwater world and sharing his oceanic encounters through video. We are proud to announce that seventeen-year-old Alex Seys is the recipient of this year's Jim Watt Award of excellence! His video entry had all the hallmarks of a great underwater video: stable footage, tack sharp focus, properly exposed clips, well composed, interesting animal behavior cut to the beat of a perfectly selected soundtrack. Well-deserved, Alex! Congratulations on your achievement!

PRIZE FOR JIM WATT AWARD
11 Night trip for 1 in Indonesia aboard the Pindito Liveaboard US$5,000
WINNERS - WIDE ANGLE TRADITIONAL
PRIZES FOR WIDE ANGLE TRADITIONAL
8 Night Trip for 1 Lembeh Indonesia
$3,800.00
$1000 Gift Certificate


$525 - 3 Hours with Erin

$100 Gift Certificate

$50 Gift Certificate
WINNERS - WIDE ANGLE UNRESTRICTED
WINNERS - MACRO TRADITIONAL
WINNERS - MACRO UNRESTRICTED
WINNERS - Point & Shoot
PRIZES FOR POINT & SHOOT

7 Night Trip for 1
Little Cayman
$1,500
Fix Neo Mini 1000 SWR
$300
Custom Editing Keyboard
$125

$179 GoPro - Pro Pack Flip Filter Kit

$50 Gift Certificate
WINNERS - SHARKS
WINNERS - NIGHTSEA Fluorescence
VIDEO WINNER - 1st Place
Alex Seys


2nd Place





Chris Duncan





3rd Place





Lucile Rich





HONORABLE MENTION 1





Chris Miller



Video Prizes


VIDEO — ALL ENTRIES
Here are all of the videos that were submitted for the week-ending competition of this year's Digital Shootout.