SHOOTOUT LIFE – DIVE! SHOOT! LEARN! REPEAT!


Is the Digital Shootout a vacation, or is it a bootcamp? It is definitely a week at a luxurious resort with delicious food. It is most definitely an unforgettable week of scuba diving the pristine walls and reefs of the Bloody Bay Marine Park, where the marine life is abundant and friendly. It is also a week when the industry's top pros gather together to share their wealth of knowledge of their craft, underwater imaging. Each day is full of diving, shooting, learning and most of all, FUN! While the Shootout schedule, at times, may feel a little rigorous, it's the most fun you'll have learning to improve your underwater photography skills!



A Day-in-the-Life at the Digital Shootout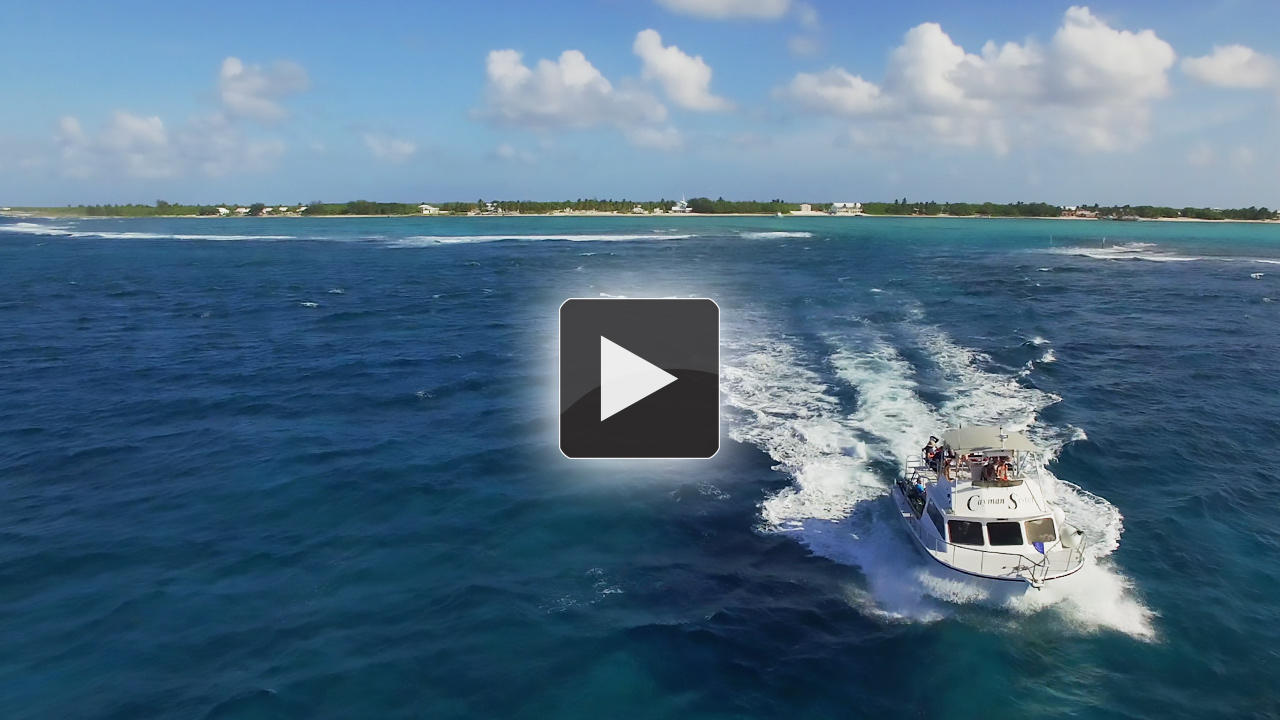 A Day-in-the-Life at the Digital Shootout | © Joel Penner | Canon 1DC Camera, GoPro Hero4 Black Cameras, DJI Phantom 3 Professional, Motorized Kessler Slider



LIFESTYLE PHOTO Slideshow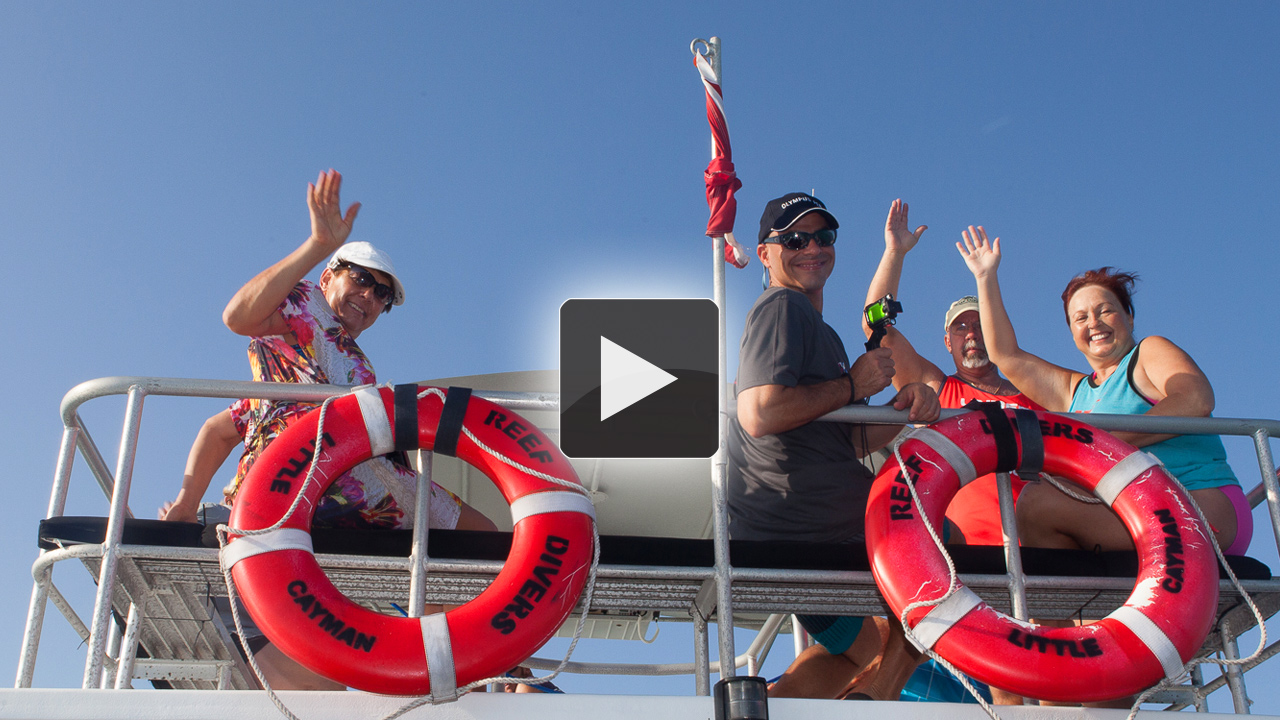 "Topside Slidseshow" | © The Digital Shootout



THE WORLD'S BEST LEARNING EVENT HAS THE MOST DEMO GEAR
Not only is the Digital Shootout the best place for aspiring underwater photographers to take their skills to the next level, but it is the only event in the world where one can demo all of the latest gear from all of the top manufacturers… for free! Cameras, housings, strobes, lights, accessories and more; it's all available to demo during the Shootout week. Having the manufacturer's reps on-hand is another huge bonus! Their brand knowledge, plus the fact that they're cool to hang out with adds to the spirit of the event.
Much gratitude and appreciation to Cristian Dimitrius and Flavia Rocha from Nauticam, Robin Dodd and Jim Decker from Backscatter Underwater Video & Photo, Carlos Quilichini from Olympus, Ed Meyers from Canon, Vladimir Mladenovic from Subal, Marissa Wiganowske from Pegasus Thruster and Andy Sallmon from Aquatica. Thank you all for making the long journey to Little Cayman with thousands of kilos of gear in tow!

See the latest cameras in action on our gear test page.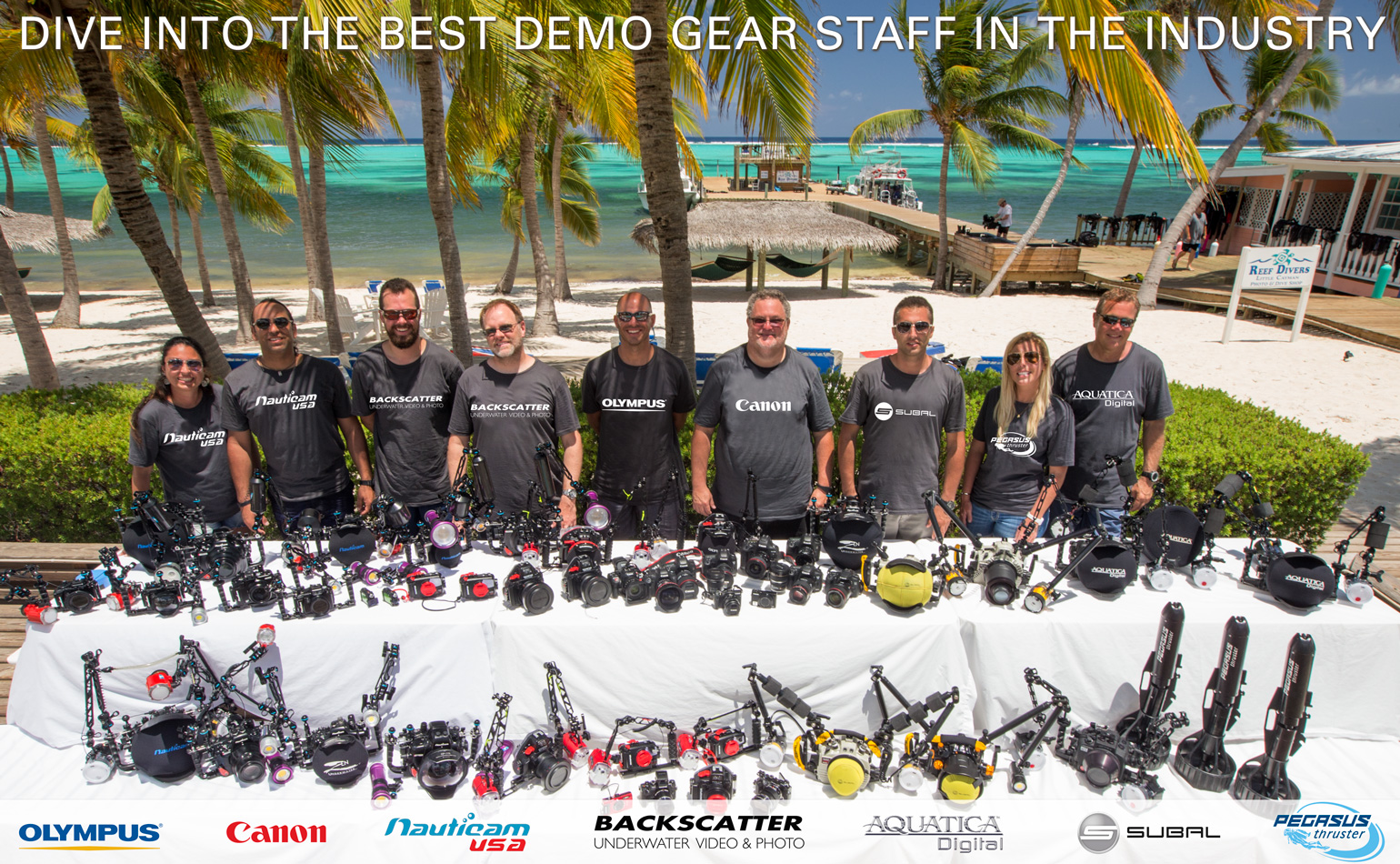 In the Classroom
"I feel like I'm back in school!" expressed one Shootout participant with a grin from ear-to-ear as he left the comfort of his hammock over-looking the ocean for the AC climes of the classroom for a seminar.  Only at the Shootout! Professionally structured seminars presented in the classroom each day included: Photo & Video Techniques by Berkley White, Lightroom Essentials by Erin Quigley, Get Creative with Your Camera and Your Mind by Berkley White, Erin Quigley, Cristian Dimitrius and Steffan Schulz, Video Workflow & Editing in Premier by Steffan Schulz.
Not all learning happens in the classroom however. The Creative Cave, orchestrated by GoAskErin herself and Mary Lynn Price, is a drop-in center for anyone needing help with Lightroom for photo editing or Final Cut Pro for video editing basics. The learning doesn't stop there. Casual conversation at meal times, on the dive boats, in the pool and in the bar were all locales where information was also freely shared about tips, techniques and "secrets" pertaining to underwater imaging. Only at the Shootout!



© THE DIGITAL SHOOTOUT




© THE DIGITAL SHOOTOUT




© THE DIGITAL SHOOTOUT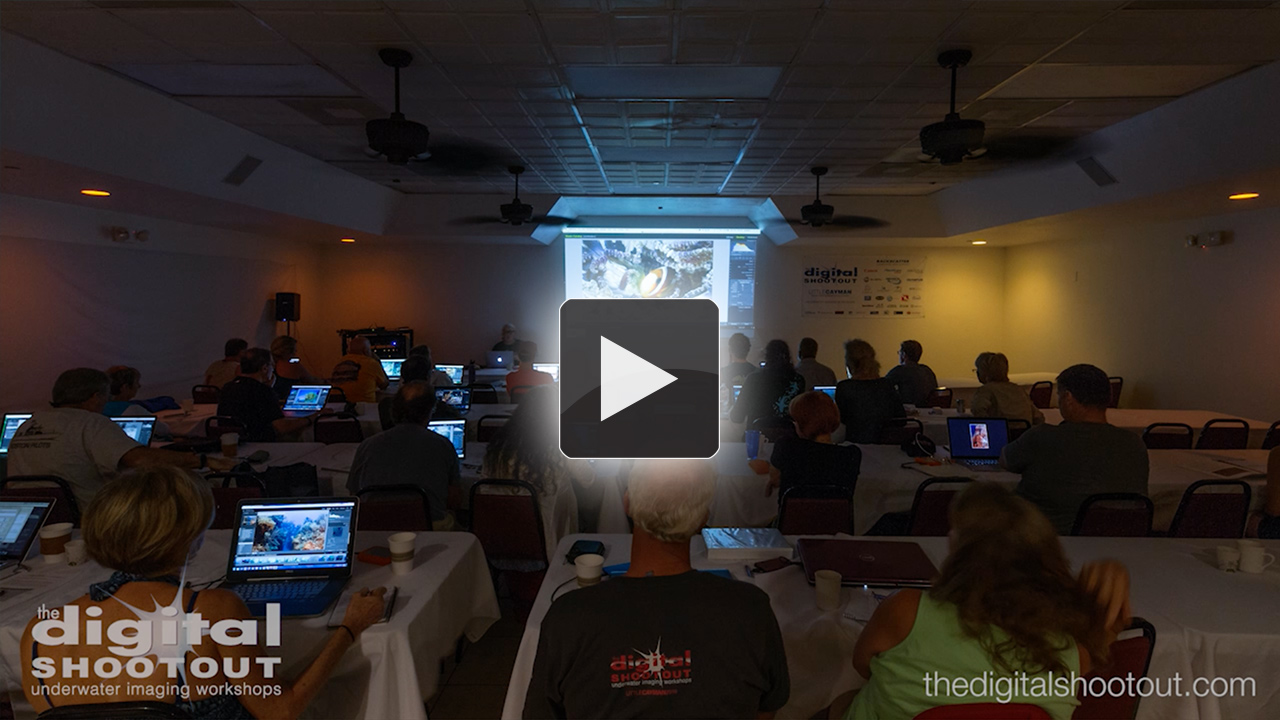 LIGHTROOM BEFORE & AFTER
As underwater imaging artists, we strive to capture moments with perfect focus, exposure and composition. Some times we nail it in-camera. Some times we don't. While Adobe Lightroom can't make a blurry image in-focus, it can assist you with a myriad of other didn't-get-it-quite-rights. Check out the Before and Afters from some of our participants of this year's Shootout.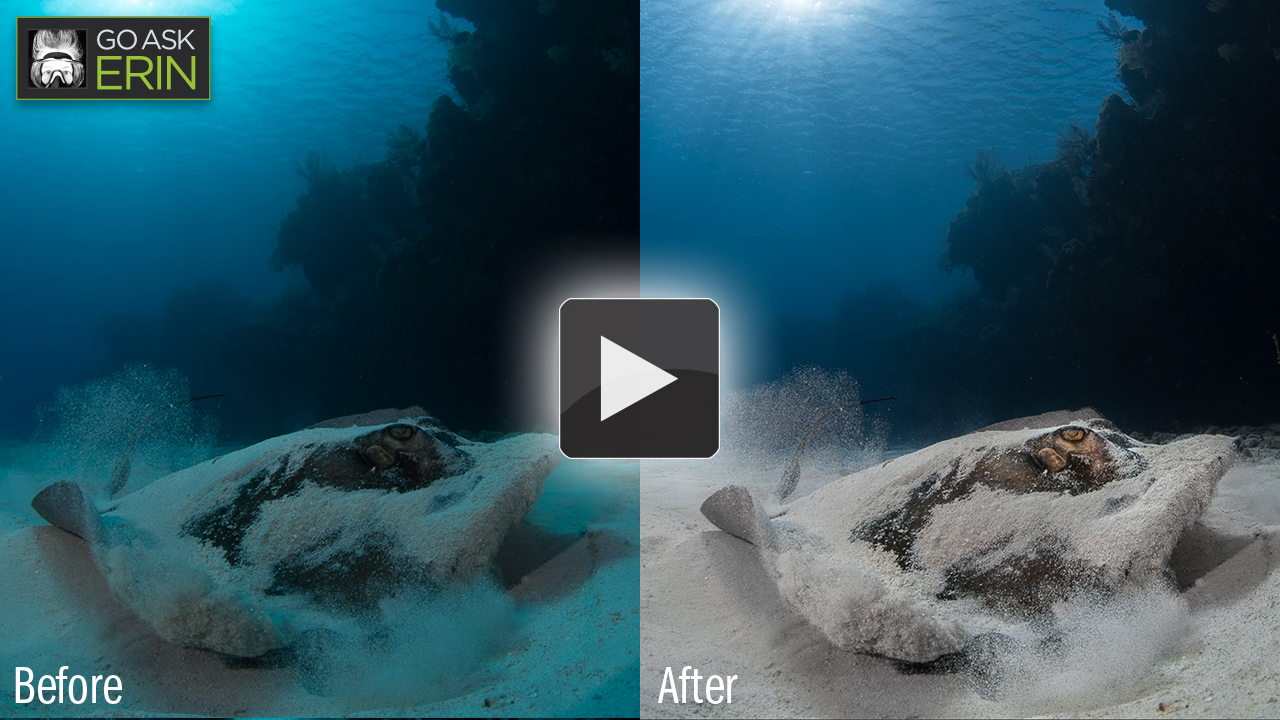 A NEW BRAND OF CREATIVITY JOINS THE SHOOTOUT
From the creative mind of Steffan Schulz of Strange Media, this year's instructor on Adobe Premier, is a short video from his dives on the MV Keith Tibbetts. Steffan's wealth of knowledge in video workflow and editing paired with his easy-going, friendly demeanor made him instantly beloved by all! Welcome to the Shootout family, Steffan!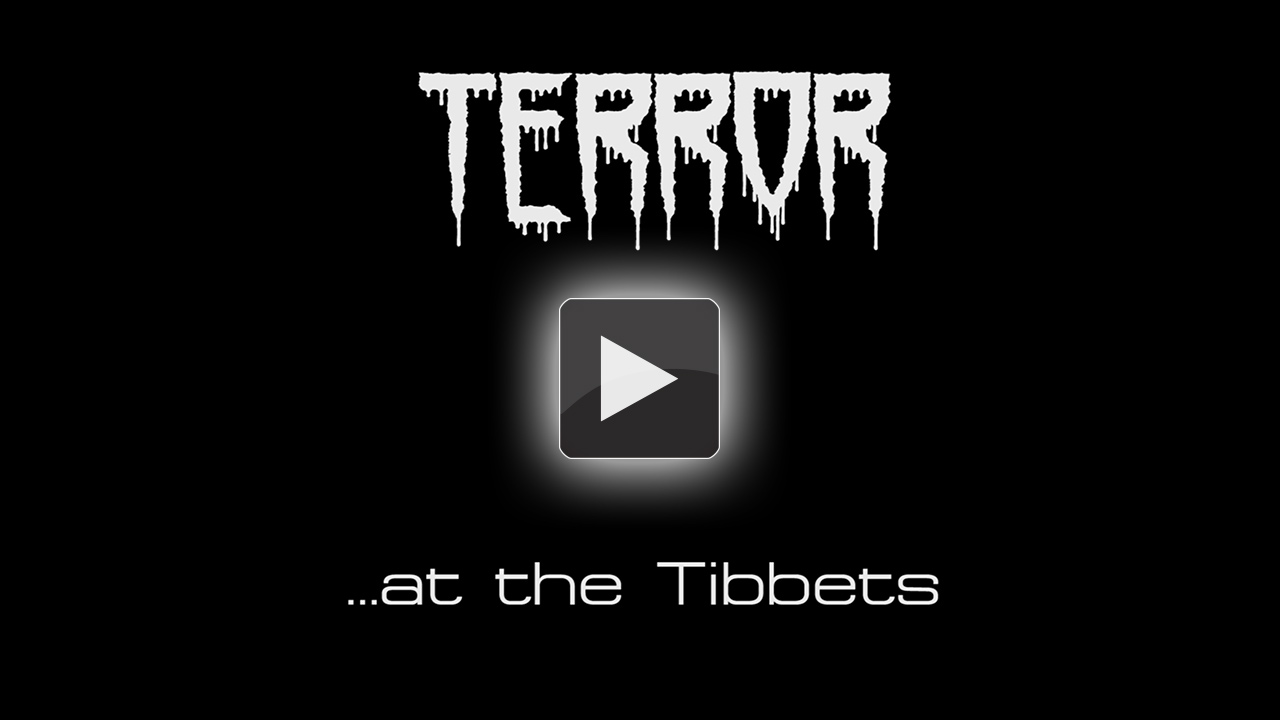 Backscatter Sponsors Our World Underwater Scholar to Join Shootout

Chris Millbern
2016 North American Rolex Scholar
Our World-Underwater Scholarship Society®

The Digital Shootout is, simply put, the most fun you can have while learning this much. Editing photos on a beach? Sure. Discussing autofocus settings in a hammock? Even better. If you're interested in improving your underwater photography, then this is the immersion event you need.
I arrived for my week of instruction feeling like an imposter: who am I, to spend time with these phenomenal photographers? That feeling didn't last long. From the moment you arrive, you're surrounded by people who love to teach and go well out of their way to adjust to your skill level.
For me, the benefit was often in the little moments you experience living and diving right alongside the greats. On our way to the first dive site, Berkley White was kind enough to help fix some exposure settings I was struggling with and gave some invaluable tips on photographing the dive site. A passing comment on white balance from a seasoned guest followed. And in the ensuing five minutes of casual conversation I was saved from an under-exposed and irreparably green set of memories from the first wreck dive of my life!
Once you had made your shots (or mistakes, as was often my case) the daily seminars provided a great resource for post-processing tips and tricks. A big thanks to Erin Quigley and Steffan Schulz for giving me some great new tools in Lightroom and Premiere respectively. One thing you quickly learn listening to these experts is that editing isn't all about saving an image or video - it's about making a program work for you to improve workflow efficiency. Who hasn't found themselves dreading that new folder of 1,000 digital images? Or trying to find that one really good 10 second clip in 3 hours of footage? It was a life-saver to be able to organize my media so much faster considering the pure volume you get at such a photogenic location.
Which brings me to the diving - Little Cayman lives up to its reputation. The wildlife is uniquely unafraid; never before have I been able to get so close with such consistency to any creature I saw. The best 'complaint' of the trip I overheard was "I had the perfect shot of a grouper, but out of nowhere a stingray was blocking me - get out of the way dude!" It really was a challenge just choosing which beautiful scene to shoot.
Overall, I can't thank the Backscatter crew enough for all they've taught me in such a short period of time. Spending a week with artistic pioneers and technical instructors alike made a transformative learning environment that's hard to beat. I'll never forget the lessons, the stingrays, or the beach!
Scuba Diving Magazine Attends the Digital Shootout
The Digital Shootout Through the Lens of a First-Timer




Becca Hurley
Digital Editor
Dive Group



As someone new to the underwater photography scene, I was stoked when I found out I would have the opportunity to attend the Digital Shootout this year at Little Cayman Beach Resort! The last time I was in Little Cayman, I was kicking myself for not having a camera with me; the groupers were just too friendly not to be photographed.
However, knowing what I know now, if I had a camera then, odds are my photos wouldn't have turned out great. The 2016 event was my first in-depth introduction to underwater photography. The crew at Backscatter Underwater Video & Photo hooked me up with a Canon 5D Mark III system to use for the warm-up week and event week. The rig was a bit intimidating at first, but the staff, as well as some of the seasoned guests in attendance, took the time to teach me one-on-one about all those settings on the back of the camera.
Aperture, shutter speed, ISO… yeah I'd heard of it before but I never fully understood why you would want to adjust them underwater. The daily workshops opened my eyes to what you can do with a camera and the ability you have to capture amazing underwater images if you just understand your camera settings. Being taught to shoot in manual mode was a gift and once I got the hang of it, it was awesome to see instant results underwater with a slight change here and there.  It was really cool to not only be learning from so many different professional photographers but to be diving beside them. They were able to give me direction underwater, telling me where to aim my strobes, which dramatically improved my images.
Having the option to arrive early during the warm-up week was extremely beneficial for someone like myself who needed all the help I could get. It also allowed me to try a technique once, learn from it and then go out and try it again without feeling like I was pressed for time.
Although the photo pros offered critiques every night for guests who submitted images, they also offered positive encouragement. It's refreshing as a beginner to be reminded that your photos may not always resemble the traditional underwater images that grace the pages of Sport Diver magazine for example, but that they are representative of your creativity. At the end of the day – underwater photography is an art form and you are the artist. But there's nothing like learning from some of the best in the business and being surrounded by like-minded individuals who are all eager to dive and take photos, no matter what skill level they are at!