We Are All Ocean Advocates
THANK YOU to all of the 2017 Digital Shootout participants for choosing to spend your vacation with us! It is our sincere hope that by the end of the Shootout week, you learned a new technique or two to apply to your underwater image-making, made some new dive buddies and had a fun, memorable experience. And we hope to see you in 2018 in Roatan! In the meantime, continue documenting and sharing your underwater adventures with your family, friends and the world. Show everyone how great the ocean is, and why you love it so! Take it a step further, and advocate ocean conservation. One easy way is to REDUCE, REUSE, RECYCLE and REFUSE single-use plastics, which pollute our streams, rivers and oceans and become life-threatening to marine animals. Learn More. Love the ocean! Protect what you love!
As Berkley is fond of saying, "We are all winners! Some of us are just prize-challenged." While the Shootout is primarily an event focused on learning underwater imaging techniques, we do manage to collect some really cool prizes that we want to give out, thus the competition at the end of the Shootout week. Regardless of whether or not your images won a prize, you are all to be congratulated for your hard work and improvement shown during the Shootout. Each of you created beautiful, artistic images to be proud of, and you are all winners!
THE 2017 DIGITAL SHOOTOUT IS GENEROUSLY SPONSORED BY: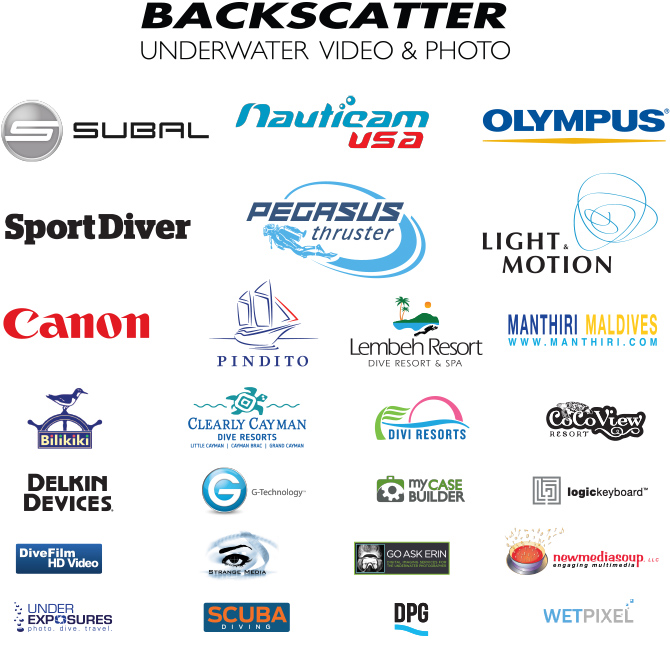 The Digital Shootout has always had a Share-the-Wealth policy for the incredible prizes awarded. Those whose talent and good fortune allowed them to win, place or show in more than one category will certainly be recognized for their achievements; however, only the one favorite prize can be taken home, with the others going into the all-entries raffle. Winners that were ambitious enough to compete in both photo and video can keep their favorite prize selected from both the photo and video contest.
Our judges this year - Berkley White, Dan Baldocchi, Hergen Spalink, Erin Quigley, Joel Penner and Steffan Schulz – used the following criteria: "Would I hang this photo on my wall?' for still images submitted, and "Would I share this video with my friends?" for videos submitted. The judging room is a bittersweet environment – discussion sometimes evolves into heated debate as the judges argued the merits of their favorites. After much deliberation, a consensus was finally reached, with win, place and show recorded.
Please enjoy the scenic, underwater views from behind the lenses of this year's attendees in the all submitted images slideshow and all submitted videos. A very special THANK YOU to all of our prize sponsors for your generosity and support of The Digital Shootout – we couldn't do it without you!

WINNER - JIM WATT AWARD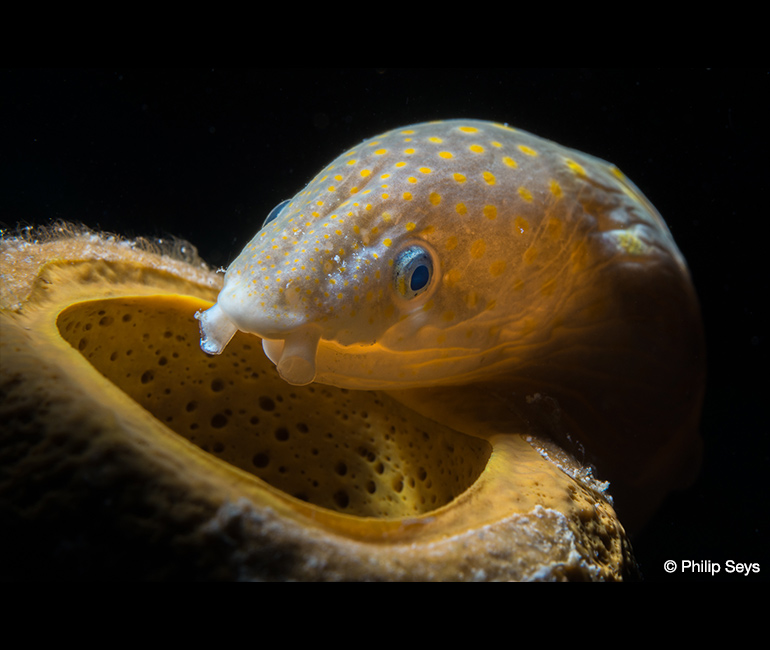 Jim Watt was more than a friend to the Shootout. He was a living example of our mission statement. Jim was one of the first professional underwater photographers to adopt digital photography and was thrilled to share all his shooting secrets with first time shooters or fellow professional photographers. His passion and skill in creating new images was infectious and inspired hundreds of Digital Shootout guests over the years. Our Best of Show image is honored with the Jim Watt Award of excellence.


PRIZE FOR JIM WATT AWARD
11 Night trip for 1 in Indonesia aboard the Pindito Liveaboard US$5,000
WINNERS - WIDE ANGLE TRADITIONAL
PRIZES FOR WIDE ANGLE TRADITIONAL
8 Night Trip for 1 Lembeh Indonesia
$4,200.00
$1000 Gift Certificate


$500 Gift Certificate

$100 Gift Certificate

$100 Gift Certificate
WINNERS - WIDE ANGLE UNRESTRICTED
WINNERS - MACRO TRADITIONAL
WINNERS - MACRO UNRESTRICTED
PRIZES FOR MACRO UNRESTRICTED
7 Nights, Unlimited Shore Diving for Two
$1,500
Fix Neo 1500 SWR
$600

$250 Gift Certificate

$100 Gift Certificate

$100 Gift Certificate
WINNERS - Point & Shoot
PRIZES FOR POINT & SHOOT

7 Nights in Little Cayman
$2,400
Olympus TG4 Camera & Housing
$600

$250 Gift Certificate

$100 Gift Certificate

$100 Gift Certificate
WINNERS - NIGHTSEA
PRIZES FOR NIGHTSEA

Nightsea Blue Light and Mask Filter
$600

$500 Gift Certificate

FLIP5 Pro Pack
$179

$100 Gift Certificate

$100 Gift Certificate


VIDEO — ALL ENTRIES
Here are all of the videos that were submitted for the week-ending competition of this year's Digital Shootout.